Big 12 News
TCU to Indefinitely 'Pause' Series With SMU After Meeting in 2025: Report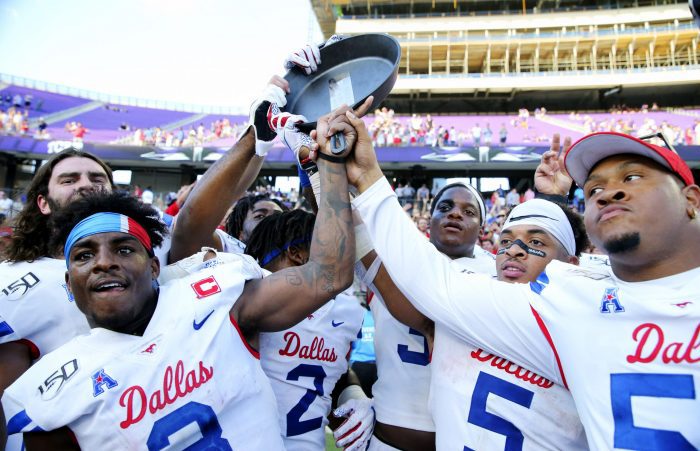 In a shocking report from Action Network's Brett McMurphy, TCU is reported set to indefinitely "pause" their series with SMU after the teams meet in 2025.
The Horned Frogs and Mustangs have been playing since 1915 and outside of the COVID year, have played in consecutive years since 1989.
Candidly, this report shakes me to my core. This is a rivalry game played between programs that share the DFW, but thanks to conference realignment, or some other unknown force, we will see it die along with several other long-standing rivalries.
While there is no official explanation for why the Battle for the Iron Skillet is set to end, it takes just a little cognitive reasoning to see that conference realignment is the driving force.
Whether it's connected to the College Football Playoff, or adding a bigger brand in the nonconference as an annual opponent, realignment is the puppet master in yet another death of a traditional, regional rivalry.
The Iron Skillet has 101 meetings. Bedlam, between Oklahoma and Oklahoma State, has been played 117 times. The Apple Cup, between Washington and Washington State, has been played 114 times. The Civil War, between Oregon and Oregon State, is the fifth-most played rivalry in FBS with 126 all-time meetings.
All of them will be gone after 2025. It's just not right, no matter how you spin it. We've got to find a way to protect this sport before it turns into the NFL.