Big 12 News
BYU Basketball Announces 2023-24 Non-Conference Schedule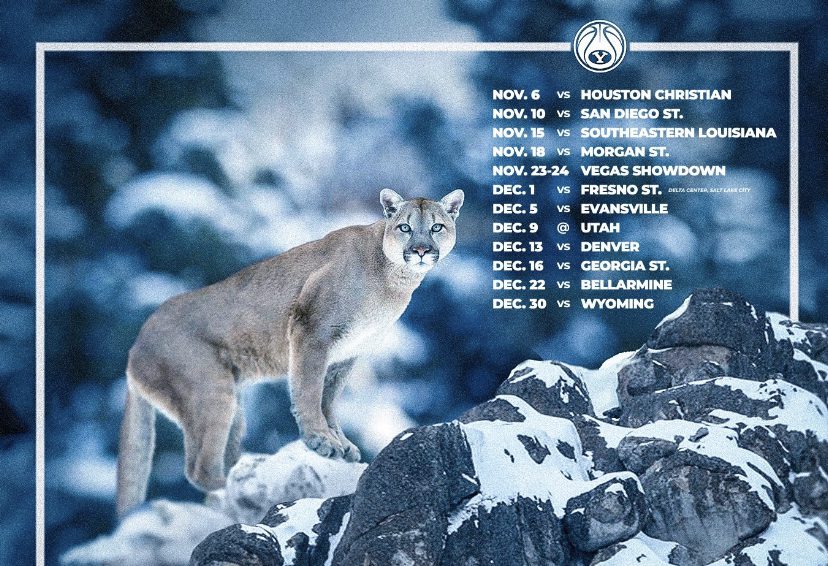 The BYU Cougars became the latest basketball team in the Big 12 Conference to announce its 2023-24 non-conference schedule on Tuesday morning, becoming the 117th team in Division 1 basketball to make the announcement.
The Cougars take on a total of 13 teams in their official non-conference schedule including an opening day matchup against Houston Christian on November 6th to kick off the 2023-24 season.
While BYU's non-con schedule doesn't appear to be too tough at face value, the second game of the season does feature the national championship runner-ups in the San Diego State Aztecs on November 10th.
The BYU Cougars finished off the previous season in sixth place the West Coast Conference with an overall record of 19-15. With a move to the Big 12 Conference ahead, the Cougars enter 2023-24 as a member of the best conference in America, and while expectations for each of the new addition Big 12 schools may not be as high in their first season with the league, BYU has a chance to make some noise early.
The BYU Cougars first game tips off on November 6th against Houston Christian which should provide a much-needed dose of basketball following the excitement from 2022-23.