Trending Now
Magic Johnson Praises Big 12 Commissioner Brett Yormark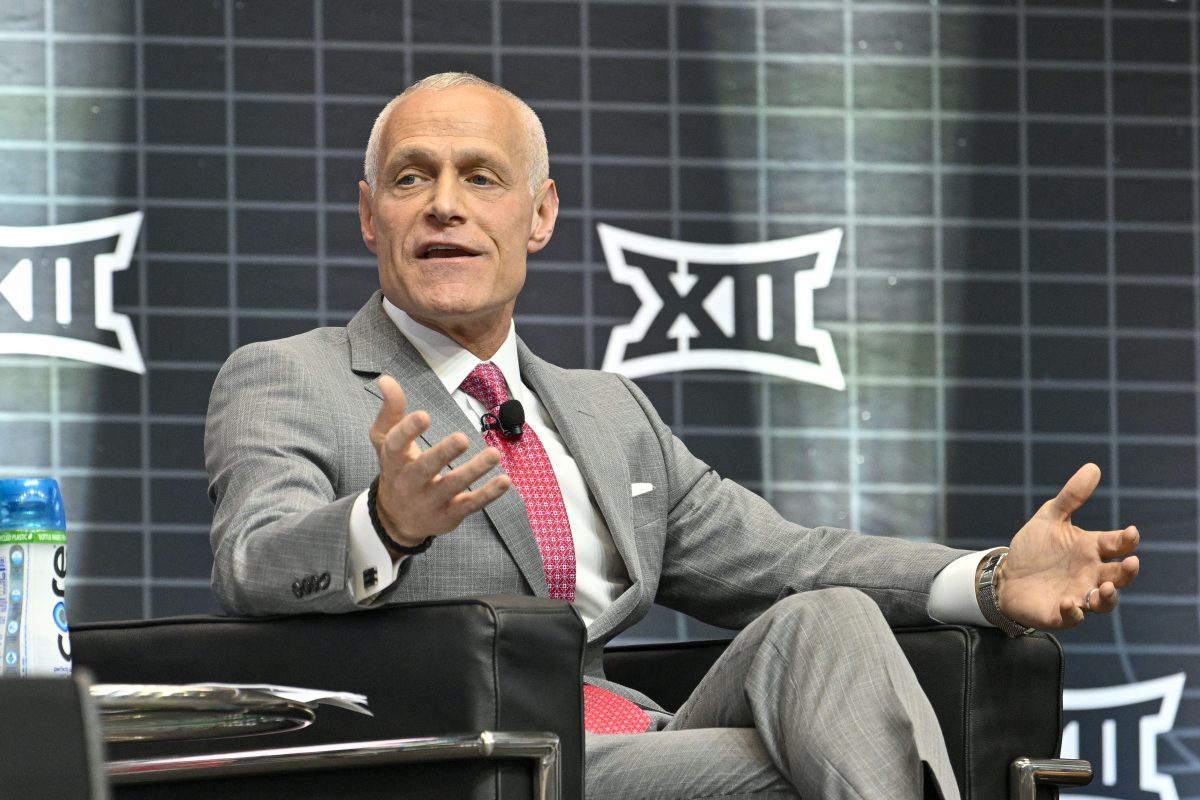 While it has been nearly impossible to miss the tremendous job done by Big 12 Commissioner Brett Yormark since taking over the conference last year, one Lakers legend chimed in on social media to throw the league commissioner some love.
Earvin "Magic" Johnson hopped on Twitter on Friday afternoon to mention the outstanding job Yormark has done so far saying, "I'm so happy and excited about the job Brett Yormark is doing as commissioner of the Big 12!"
Johnson went on to say that he ran into Yormark and his twin brother this summer at the Lemon Tree Restaurant in Italy, and with Yormark having NBA ties as one of the managers overseeing the Brooklyn Nets move from New Jersey to Brooklyn, the duo presumably had a lot to catch up on.
Magic Johnson has been a longtime supporter of collegiate basketball, and with a basketball-minded commissioner at the helm of the Big 12, Johnson's interest and ties to the league should continue to grow.
Since taking over from league commissioner Bob Bowlsby in August of 2022, Brett Yormark has revolutionized the position after adding the "four corner" schools in future expansions, signed a media rights extension with FOX and ESPN ahead of the Pac-12, and added events like Big 12 Rucker Park and Big 12 Mexico to the schedule to continue to increase the league's exposure. To put this all into perspective, the future of the Big 12 is so bright under Brett Yormark that one of the greatest Lakers of all time chimed in to complement the league. Wow.