Kansas Jayhawks
Watch: Bill Self and Brad Underwood FaceTime to Bring Awareness for Maui Relief Exhibition Match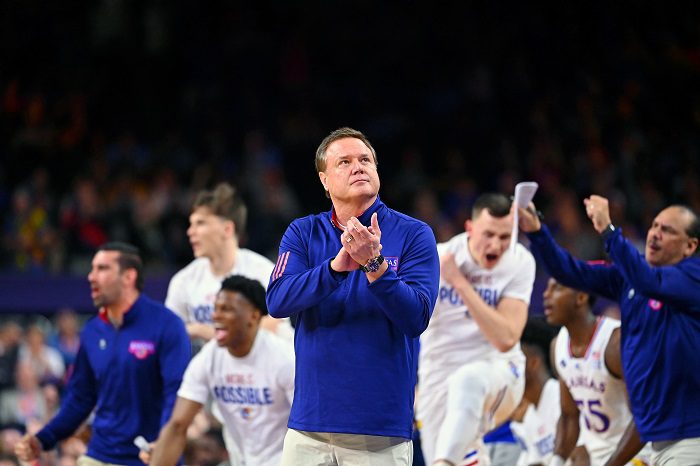 With a big portion of Hawaii up in smoke due to the recent wildfires in Maui, the Kansas Jayhawks and the Illinois Fighting Illini are meeting for an exhibition match in October where proceeds from the event will be donated to the Maui Wildfire Relief Fund.
The pair of head coaches, Bill Self and Brad Underwood, met for a quick facetime on Friday afternoon to bring publicity to the event with the two sharing jabs, complements, and some overall excitement for the event in hopes of raising as much money as possible to donate.
The event is set to take place on October 29th at the State Farm Center in Illinois. Proceeds from the event are set to be donated to the Hawaii Community Foundation Maui Strong Fund, which provides financial resources to the relief efforts in Maui.
"For decades, the Maui Invitational and the city of Lahaina have been very important to college basketball and our thoughts and prayers go to that entire community as they recover from such a tragic event," Bill Self said in the universities official press release. "Brad and I discussed how our private scrimmage could become an exhibition game to raise money to benefit the so many affected by the recent catastrophic fires in Maui. We both felt this would be a great way for our programs to create awareness to help this cause."
October 29th also marks Bill Self's first return to Illinois after three seasons with the Illini serving as head coach from 2000-2003. With Bill Self and the Jayhawks officially on the schedule for an exhibition match with Illinois, the event should feature a packed house which the proceeds from would do wonders for relief efforts in Maui.