Trending Now
UCF's 2024 Recruiting Class is 'On Pace' to Be Its Best Ever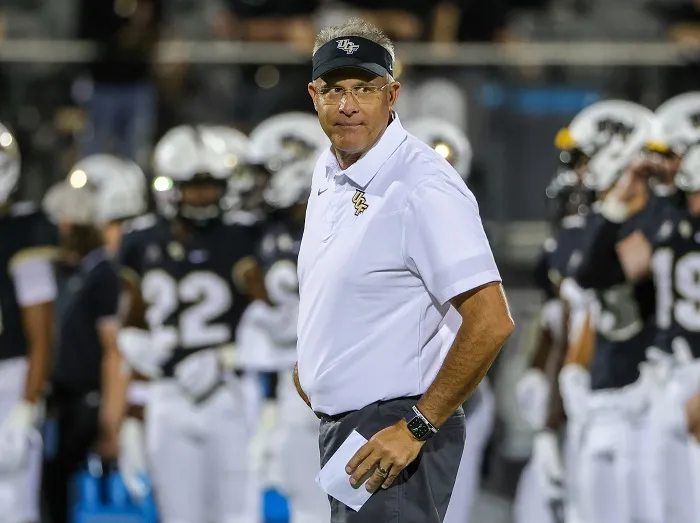 Of the four newcomers in the Big 12, none have done a better job than UCF of maximizing their new status on the recruiting trail.
The Knights, which officially joined the Big 12 on July 1, 2023, lead all Big 12 teams (excluding Texas and Oklahoma) for the Class of 2024 in recruiting. UCF's 2024 class ranks 25th nationally, first in the Big 12, and currently contains nine four-star commitments, outpacing TCU, which has the next most at five.
As our very own Derek Duke pointed out recently, UCF is recruiting at a level that it never has before and its move to the Big 12 is responsible for the jump.
Now, Matt Baker of the Tampa Bay Times is reiterating Duke's point about the Knights' recent jump on the trail.
"UCF is on pace to have their best recruiting class ever," Baker told 365 Sports. "They're doing what UCF, I think, is supposed to do, and what USF could've done and maybe will do at some point as time goes on. Those are both programs at major schools, big-time schools. Huge enrollments, huge alumni bases, in fertile recruiting grounds, where I think everybody knew, if it took off at one of them, it had the potential to really take off. And it's really taken off at UCF.
"Obviously, you look at their success, with the Fiesta Bowl and the Peach Bowl and all that stuff. Now you're seeing it on the recruiting trail and there are definitely some people in USF and in Tampa like, 'Man, why couldn't we have that?' And again, maybe if things broke differently in the past, maybe that could happen."
With an impressive haul in the 2024 class, UCF is setting itself up to be one of the most talented teams in the Big 12 going forward. Plus, with the Knights being located in one of the most fertile recruiting states in the country, that talent should continue to fuel what appears to be a rising giant in Orlando.