Big 12 News
Cowboys Fear Former Texas LB DeMarvion Overshown Suffered Torn ACL in NFL Preseason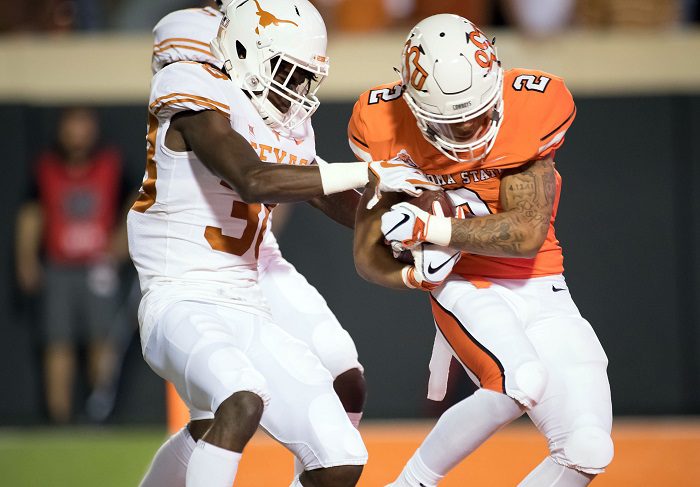 Dallas Cowboys rookie linebacker DeMarvion Overshown was helped off the field on Saturday night after suffering an injury in the Cowboys' preseason matchup against the Seattle Seahawks.
Overshown went down after making an open field tackle against Seattle's rookie running back Zach Charbonnet, and after trying to get back up, the young linebacker received help from the training staff while grabbing at his knee.
Dallas head coach Mike McCarthy spoke to the media about Overshown in the post-game interviews saying, "You just say your prayers, and hopefully the imaging points in the right direction. He's had an incredible camp. We talked about him seems like almost every other day. I just hope he's okay."
Overshown's injury is an absolute heartbreaker for Cowboys fans as Overshown had reportedly been shining at training camp this summer. Overshown was selected with the 27th pick of the third round by the Dallas Cowboys in the 2023 NFL Draft, and while many fans have been jumping on the hype train all summer long for the young linebacker, the hype train came to a screeching halt on Saturday night after suffering a scary injury.
While the fear of a torn ACL is yet to be confirmed, Overshown is going in for an MRI scan on Monday to find out the severity of the setback. While preseason football is a great opportunity for rookies to get adjusted to the speed of the game at the NFL level, situations like DeMarvion Overshown's are one of the unfortunate moments of adversity that some rookies face on their path to the pros.