Big 12 News
Iowa State RB Jirehl Brock Leaves the Team Amid Gambling Investigation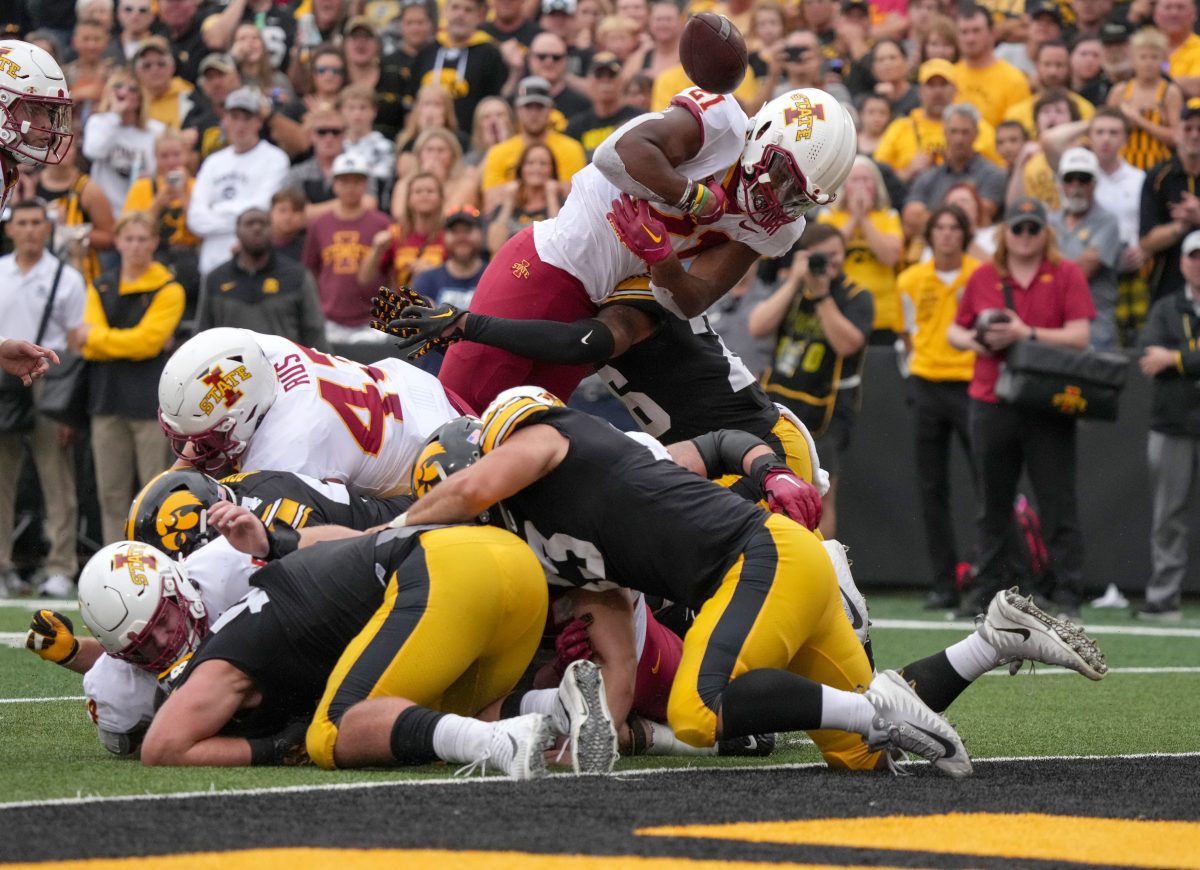 The Iowa State Cyclones will be without another key player in the 2023 season with senior running back Jirehl Brock leaving the team after being charged in the Iowa State gambling investigation.
Things have been gloomy in Ames with several big-name players affiliated with the program being charged by the Iowa Division of Criminal Investigation, most notably Iowa State quarterback Hunter Dekkers. The Cyclones will now also have to say goodbye to their top running back in 2023.
Brock was charged with tampering records in relation to sports betting while as an active member of the Iowa State football team. He was accused of making more than 1,300 total bets on FanDuel, including four wagers on Iowa State football games, and 13 Iowa State basketball games.
Brock led the team in rushing yards last season with 445 rushing yards on 95 total carries. He added a total of four touchdowns in a lackluster offensive season for the Cyclones, and while expectations for the season continue to get blindsided by athletes betting on sports, Matt Campbell will now have to focus on the next man up at the running back position.
Iowa State has eight running backs left on their roster following Brock's departure with Levi Hummel, Easton Miller, Blaze Doxzon, Arlen Harris, Carson Hansen, Abu Sama, Eli Sanders, and Cartevious Norton. Norton and Sanders look to be next in line as the duo combined for 134 carries, 509 rushing yards, and two scores last season. The Cyclones kick off their season off in 12 days against UNI on September 2nd.