Big 12 News
Chris Klieman Highlights Two Impressive Training Camp Players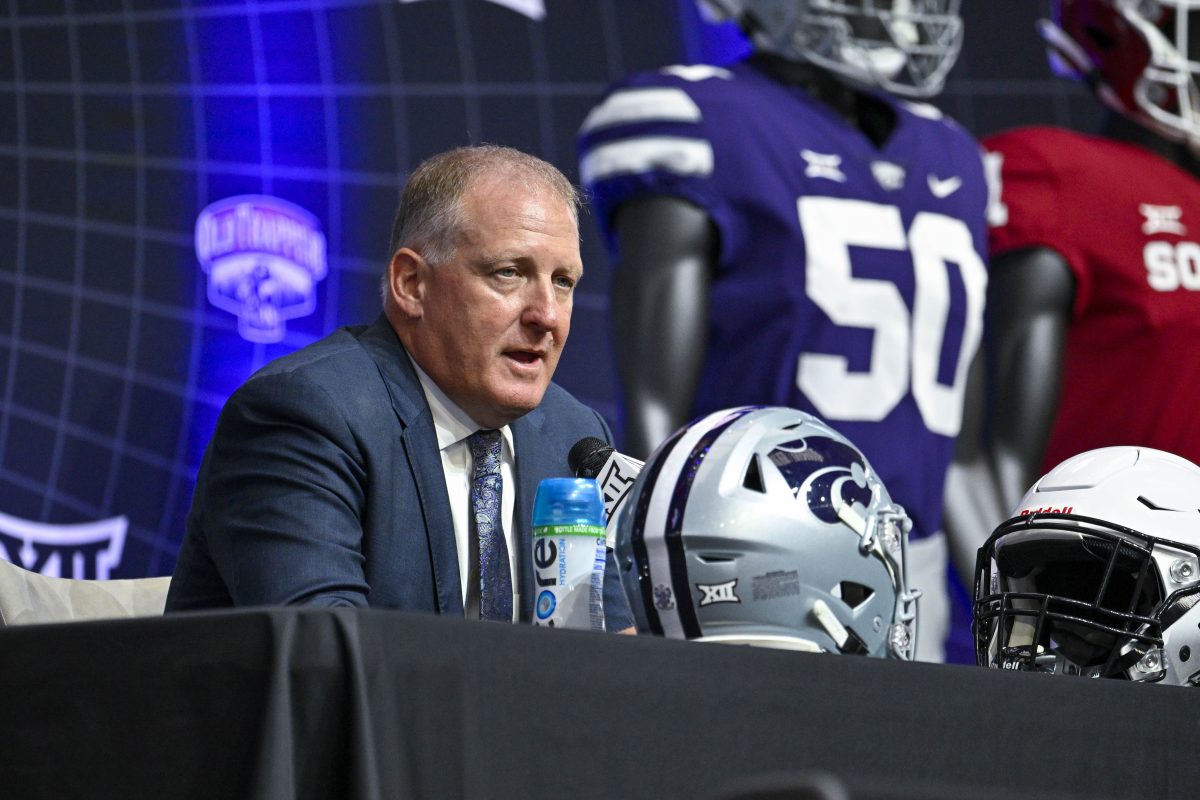 Kansas State head coach Chris Klieman updated members of the media for the first time since the conclusion of the Wildcats' training camp on Tuesday, and when asked about which players stood out in his eyes, Klieman highlighted two young players who could see a big jump in 2023.
Klieman choose to highlight a pair of sophomores who have, "taken their game to the next level" in wide receiver RJ Garcia, and cornerback Jacob Parrish, who both saw action as true freshmen late last season due to injuries.
Garcia stepped up in a big way in the 2022 Big 12 Championship game scoring a 22-yard touchdown in the third quarter to put the Cats up by 14 points in place of the injured Malik Knowles. Jacob Parrish wasn't expected to play much during his true freshman season, but an injury to senior cornerback Ekow Boye-Dow thrust Parrish into the starting lineup in the final weeks of the season.
Parrish finished off his 2022 campaign with 11 solo tackles and three pass breakups, while Garcia finished his season off with seven grabs for 70 yards and a touchdown. With both the wide receiver room and the defensive back unit losing key members to the NFL Draft in 2023 with Malik Knowles, Cade Warner, Julius Brents, and Ekow Boye-Dow, the young playmakers will be asked to step up in a big way this fall.
While standing out at training camp is still a long way away from standing out in a game setting, impressing the likes of Chris Klieman, a Big 12 champion and four-time national champion coach at the FCS level, should go a long way for the young duo. The sophomore standouts will officially make their season debut on September 2nd when the Wildcats host the SEMO Redhawks in Manhattan.