BYU Cougars
HCS Mailbag: New Rivalries, Most Important Games, Trap Door Games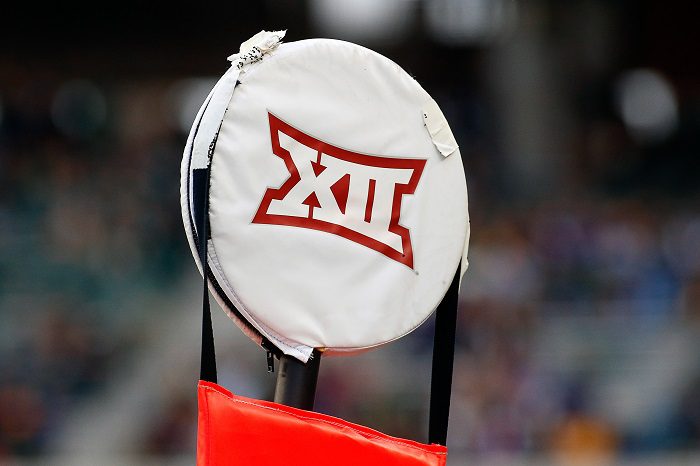 Welcome to the HCS Big 12 Football mailbag. This mailbag is for all you football junkies out there who root for a Big 12 school, and not only have questions about your team but other teams in the conference as well. So, join me, grab a cold brew or your favorite drink, and relax as I answer all your Big 12 questions. I want to thank each one of you who submitted a question this week and for tonight's drink of choice? Take a look for yourself. Cheers!
Duke: If the offense can be a threat. I think the defense is going to carry the team this year for Cincinnati. But in this conference, a defense can really only take you so far, unless you have the 2021 Oklahoma State defense, and unfortunately, the Bearcats do not have that. For starters, I have my doubts about Emory Jones at quarterback. We all know he can be a dangerous threat in the run game, but can he be consistent as a passer? On top of that, Cincinnati's top six pass catchers from last season are gone as well, and the offensive line is patchwork at best. Cincinnati's first season in the Big 12 is going to fall on the shoulders of the offense. The defense may be good enough to carry them to a few wins, but the offense is going to have to be the one to take this team to the next level.
Duke: Robert, I am still not sure about those tiebreaker rules, but I am going to assume head-to-head records will play a factor and point differential if it comes down to it. As for the biggest games, there's a couple I would throw in there. My top five in the Big 12 consist of Texas, Kansas State, Oklahoma, Texas Tech, and Oklahoma State. So really any game involving those five teams will be huge. Here's a list of games I would circle. And I want to say sorry to the TCU folks. I am just not buying the Horned Frogs this season.
Kansas State at Oklahoma State (October 6th)
Kansas State at Texas Tech (October 14th)
Texas/Oklahoma (October 7th)
Kansas State at Texas (November 4th)
Oklahoma at Oklahoma State (November 4th)
Texas Tech at Texas (November 24th)
Duke: That's a really tough question to answer considering these teams haven't had a chance to play the other Big 12 schools. To me, rivalries are formed over the years they aren't something you can just force. But I will take a stab at it here because this is the freaking mailbag, and this is what I do. These protected rivalries are for new 2023 Big 12 schools. And sorry Texas and Oklahoma fans, you aren't on the list.
BYU: Baylor, UCF, and Utah
UCF: BYU, Cincinnati, and West Virginia
Houston: Texas Tech, Baylor, and TCU
Cincinnati: UCF, West Virginia, and Iowa State
Duke: To me, trap door games are for the teams that are really good and playing well. Because those are the teams that get everyone's best and can get caught off guard if they are not focused on the task at hand. I have Texas and Kansas State as my teams making it to Jerry World so let's take a look at their schedules.
Texas plays Kansas right in between a trip to Waco and a trip to Dallas to take on Oklahoma. That game would be a game to keep an eye on for Texas fans. Also, Texas has to go to Ames after a road trip to TCU and before their game against Texas Tech. That is another game to circle on the calendar. When I look at Kansas State's schedule it doesn't have many breaks for a traditional trap door game. The only trap door game I see would be when they host Houston on October 28th. That game is after a trio of tough games against Oklahoma State, Texas Tech, and TCU, and before they play Texas, Baylor, and Kansas.
Duke: If I chug a can of chili there is no doubt that I'll pay for it immediately. Personally, I would not want my first taste of Skyline chili to come from a can, but that's just me. Also, I am in South Texas, and I don't think I have ever seen it on the shelves of any store I shop at. But I will tell you what, why don't you or someone send me a can of it, and we can work something out? Sound good?