Big 12 News
Big 12 to Partner With U.S. Integrity to Help Prevent Sports Gambling in Conference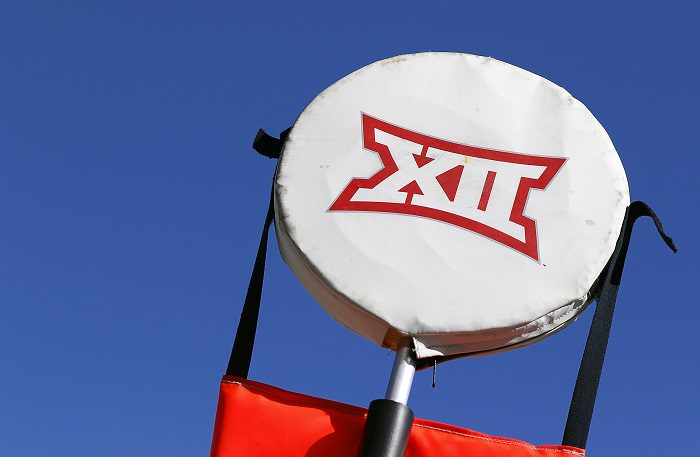 While we've seen conference realignment, the transfer portal, and name, image, and likeness (NIL) grab the headlines around college football over the past couple of offseasons, there's another major story on the horizon, and it's sports wagering.
College athletes have always been prohibited from betting on sports, but with technology advancing at a break-neck pace, and laws changing almost as quickly, new issues have risen in recent years.
This offseason, an NCAA investigation was launched at both Iowa and Iowa State Universities, with several high-profile athletes being tied up in sports betting, most notably Iowa State quarterback Hunter Dekkers.
Now, in response to the issues that we've seen at Iowa State, the Big 12 Conference will take action to ensure that its athletes and coaches aren't engaging in prohibited sports wagering.
According to a Big 12 press release, the conference announced a partnership with U.S. Integrity on Monday that will provide the Conference with monitoring software and tools that will play a pivotal role in preventing student-athletes, coaches, and staff from engaging in prohibited sports wagering.
This partnership will also provide Big 12 officials and every Big 12 university with access to U.S. Integrity's monitoring software and resources. This will include annual onsite training for all student-athletes, coaches, staff, and officials, weekly integrity monitoring across all sports, and access to the Prohibet system.
"The Big 12 Conference is thrilled to partner with U.S. Integrity as a continuation of its commitment to sports betting compliance," said Big 12 Commissioner Brett Yormark. "Given the current landscape of sports betting in our industry, it's more important than ever to double-down on ensuring sport integrity across our Conference."
"We are thrilled to partner with the Big 12 — the combination of ProhiBet's state-of-the-art encrypted data transfer system and the Big 12's dedication to upholding the integrity of sports will undoubtedly enhance the transparency and trustworthiness of collegiate sports betting activities," stated Matt Heap, Managing Director of ProhiBet. Heap brings a wealth of experience in the field as the former head of the Colorado Division of Gaming's sportsbook operations.