Big 12 News
Lance Leipold on NIL Complications: 'Money Changes People'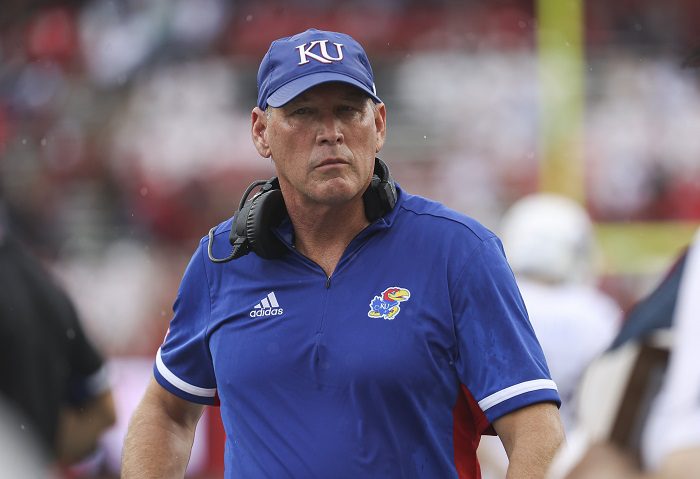 While it's no secret that NIL money has drastically changed multiple aspects of college sports, most head coaches are taking the necessary precautions to make sure money doesn't change things in the locker room.
Kansas head coach Lance Leipold was asked for his thoughts on how NIL is changing college football, prompting Leipold to respond by saying, "Money changes people."
A player profiting off of their name, image, and likeliness allows student-athletes to find a way to build resources while in college preparing for a future in the NFL, or even in the job market. While NIL does provide some major upside for athletes, a difference in money can shake up the core of a program severely affecting the overall locker room dynamic.
While college football definitely has its fair share of issues in the unregulated NIL market, NFL players oftentimes have issues regarding money with some athletes even electing to hold out, skip games, and seek trades in the interest of securing a bag on a different team.
The Kansas Jayhawks have some of the top-earning NIL Collectives in the Big 12 with organizations like the Mass St. Collective, and while NIL proves to be a topic of concern for most coaches in collegiate athletics, Lance Leipold is doing everything he can to preserve the strength of the Jayhawks core members.