Big 12 News
2024 Three-Star WR Jordyn Bridgewater Commits to UCF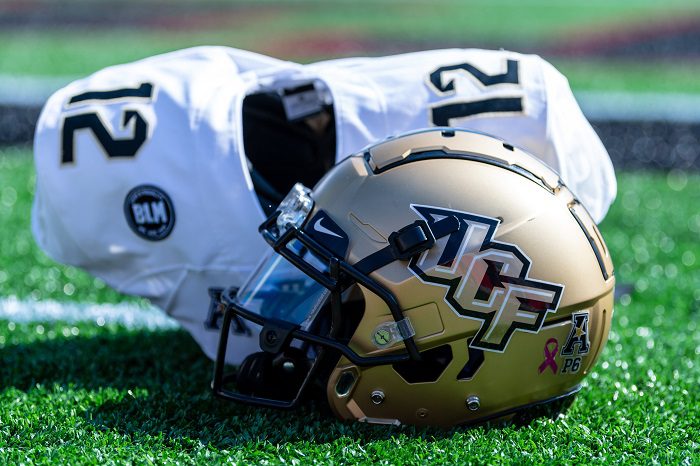 The UCF Knights added a new name to the class of 2024 with the commitment of three-star wide receiver Jordyn Bridgewater.
Bridgewater committed to join Gus Malzahn and the Knights after receiving offers from 12 different programs including Iowa State, Tulane, Miami, Troy, Indiana and more.
Bridgewater is listed as a three-star prospect by the 247Sports index and currently ranks as the nation's 1,440th-overall prospect. He also checks in as the 183rd-ranked wide receiver in the class of 2024 as well as the 196th-ranked athlete in the state of Florida.
The Florida native released a statement announcing his commitment by saying, "First I want to thank God for taking me through this process and allowing me to be here today. I would also like to thank all the coaches and its university for showing interest in me throughout my recruitment. Thank you, West Orange High School, and all my football Coaches for your continuing guidance and mentorship over these past 4 years. To my parents, sister, familiar, and friends, thank you, for your unwavering support in seeing me achieve my goals and dreams. With that being said, I will be continuing my next 4 years of academic and football with the University of Central Florida."
UCF is on an absolute heater in the recruiting game as Bridgewater becomes the Knights' 11th commit since Central Florida's move to the Big 12. He joins a cast of 18 total commits in the class of 2024, joining nine four-star prospects, and eight other three-star athletes.