Trending Now
Pat McAfee Lists West Virginia as Dark Horse Big 12 Team on College GameDay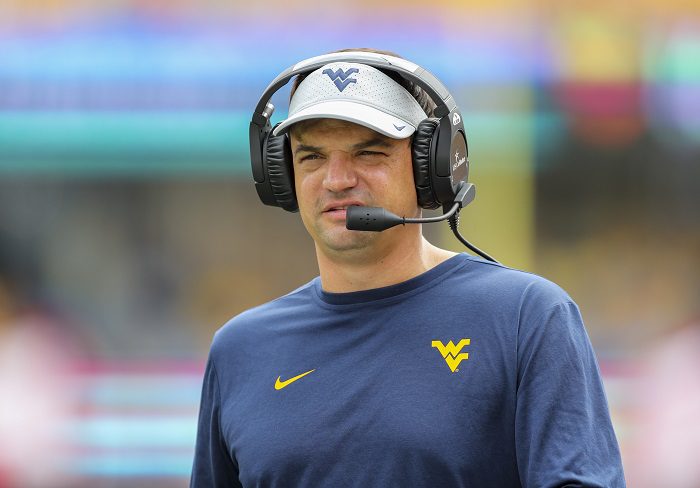 While this may not be Pat McAfee's most serious take to date, the Mountaineer legend spoke about his former team and highlighted them as a possible dark-horse candidate in the Big 12 Conference this season.
McAfee mentioned on the set of College GameDay that he believes the Mountaineers have two options this season, to become something special, or for it to be Neal Brown's last year with the program.
West Virginia head coach Neal Brown is no stranger to the hot seat, and while expectations for this year's group are relatively low among members of the media, McAfee gave Mountaineers fans something to be excited about on the first day of college football.
Brown's group will be tested early this season as the Mountaineers head to Happy Valley to kick their season off against Penn State on September 2nd. The Nittany Lions have dominated the Mountaineers in the all-time head-to-head series as Penn State leads West Virginia 48-9-2 in 59 total games played.
While McAfee expressed optimism for the future of Mountaineers football, Brown's overall record in Morgantown doesn't add much help to the argument. In four year's as WVU's head coach, Brown has led the Mountaineers to an overall record of 22-25, and a conference record of 14-21.
West Virginia finished off the 2022 season in ninth place in the Big 12 Conference with a record of 5-7, and with the Mountaineers taking the field in just one week's time, excitement among fans is nearing an all-time high this summer.