Trending Now
Big 12 Has No Plans of Adding Remaining Pac-12 Schools: Report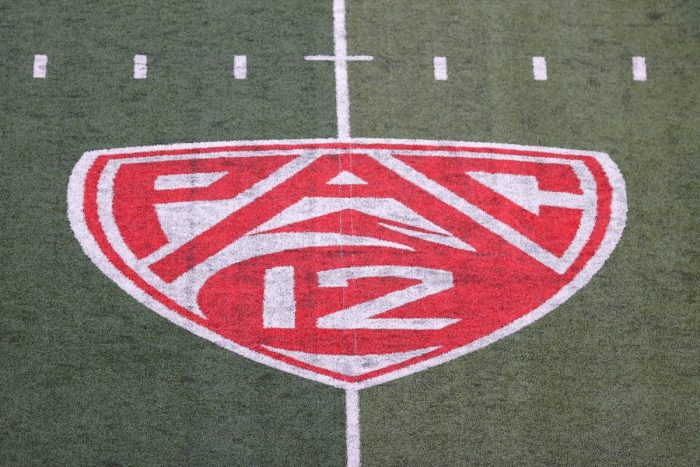 To say conference realignment this offseason has been a doozy would frankly be an understatement at this point, as new reports continue to break on a seemingly daily basis.
While reports from the San Francisco Chronicle broke on Saturday alleging that Stanford and Cal have begun looking into the possibility of joining the Big 12, Sunday's report from Brett McMurphy put rumors of the Big 12's interest to rest.
The original report claimed that if Stanford and Cal did not receive invites to join the ACC by the middle of next week, their discussions with the Big 12 Conference would get much more serious, and in the event that the duo puts their eggs in the Big 12's basket, SF Chronicle's Michael Silver reported that Oregon State and Washington State would be doing the same.
Brett McMurphy responded to the report on Sunday morning saying, "Despite various reports to the contrary, Big 12 has not had conversations with any of the Pac-4 schools and has no intention of engaging with those schools, multiple Big 12 sources told ActionNetworkHQ."
While the addition of Stanford and Cal to the Big 12 Conference may appeal to some fans, The Big 12 isn't operating in a "need-to-expand" mentality at the moment. the league recently expanded its membership ranks to 16 total teams with the addition of the "Four Corner" schools in Colorado, Utah, Arizona, and Arizona State, and while things have been shaky in the past for the league, the Big 12 appears to be as stable as ever.
While McMurphy's report certainly won't be the last on the topic of conference realignment, with college football starting up this week, things should shift a bit more to the on-the-field product as the season gets underway.