Big 12 News
Former K-State Pitcher Jordan Wicks Strikes Out Nine Batters in MLB Debut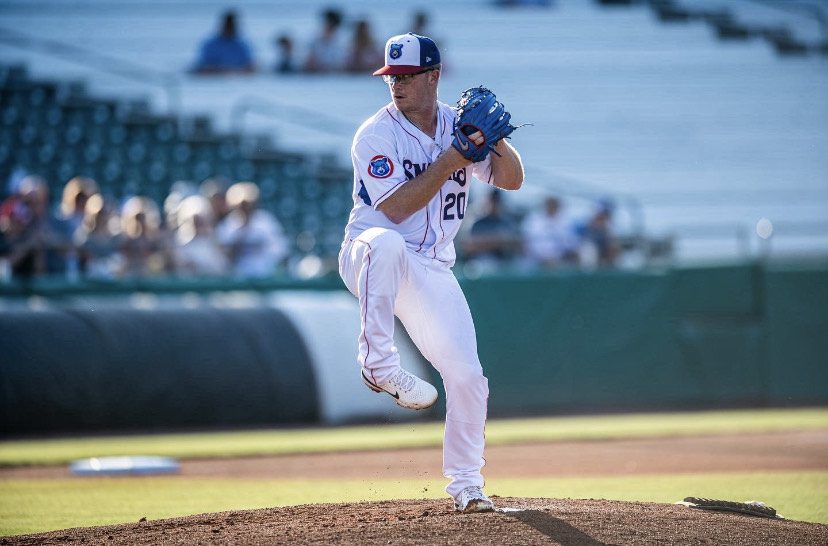 Chicago Cubs pitcher Jordan Wicks became the stuff of legends on Saturday, striking out nine batters through five innings in his major league debut.
After a rocky start against the first three Pirates batters, the former Wildcat became one of four pitchers in Cubs history to record nine strikeouts in his MLB debut. Wicks retired 15 straight to help the Cubs secure a 10-6 win over the Pittsburgh Pirates.
After being selected with the 21st-overall pick in the 2021 MLB Draft by the Cubs, Wicks split time between Double-A and Triple-A baseball, holding an ERA of 3.55, and a strikeout-to-walk ratio of 3.09 in 20 recorded starts.
Wicks stepped onto the mound for a Chicago team in the middle of a whirlwind of setbacks in the bullpen, with the Cubs ranking 25th in starter ERA since the All-Star break, according to ESPN's Jesse Rodgers. Wicks cemented his place in the five-man rotation for the club after LHP Drew Smyly was sent to the bullpen after consistent struggles as a starter.
Jordan Wicks checked in at No. 51 on ESPN insider Kiley McDaniel's top 100 prospects list, coming into the season, and with pitching struggles working against the Cubs on their way to a potential playoff appearance, Wicks was given the green light and made history.
Wicks is scheduled to see the mound again on Friday afternoon, pending any immediate changes to the five-man rotation, where he will look to continue his hot start and earn his second MLB win against the Cincinnati Reds at 5:40 PM (CT).