featured
HCS Big 12 Football Mailbag: Big 12 Network, Iowa State Win Total, West Virginia a 'Dark Horse'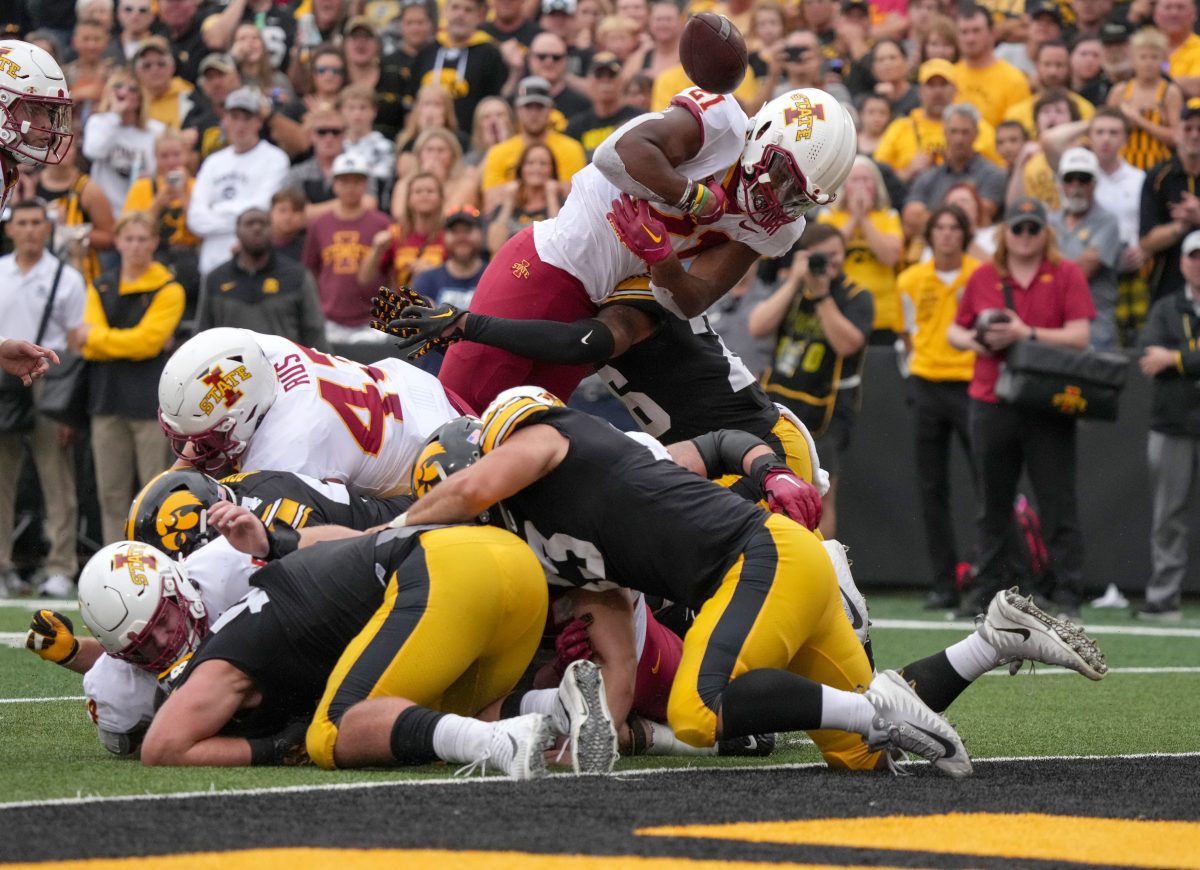 Welcome to the HCS Big 12 Football mailbag. This mailbag is for all you football junkies out there who root for a Big 12 school, and not only have questions about your team but other teams in the conference as well. So, join me, grab a cold brew or your favorite drink, and relax as I answer all your Big 12 questions. I want to thank each one of you who submitted a question this week and for tonight's drink of choice? An ice-cold Busch Light. Cheers!
Duke: I wouldn't say the Big 12 is looked down upon because they don't have a network. The Pac-12 had a network and look where that got them. Do people really watch the ACC or Big Ten Network outside of live games being aired on the channel? I do agree with you on getting more former Big 12 players (not from Texas and Oklahoma) on TV to talk about the conference. Robert Griffin III has done a nice job and I hope more former players can get a chance to shine as well. Plus, the Big 12 has done a much better job at making the brand younger, hipper, and cooler.
Duke: I have been asked this before, but I finally found the answer to the tiebreaker question. The two teams with the highest conference winning percentage will play for the Big 12 title. If there is a tie between two teams then the winner of the head-to-head matchup gets the nod. After that things get a little interesting. If the two tied teams haven't played one another then the bid will go to the team with the best win percentage against the next highest-placed common opponent.
There are several more options that go down from there and it could potentially end with a coin toss. Imagine a coin toss determining who gets to play for a conference crown. That would be exactly like the scene from Friday Night Lights where they meet up at some random gas station to do it. If you want the full breakdown, click here for the tiebreakers.
Duke: It pains me to say this because Iowa State fans have been so kind to me over the years and have treated me as one of their own. I had the pleasure of going to Ames a few years back and I have been dying for a reason to go back. With that said, I see a 4-8 season from the Cyclones this year overall and a Big 12 record of 2-7.
It's going to be interesting to see how the quarterback position shakes out with Rocco Becht and JJ Kohl. I still have plenty of question marks offensively, outside of WR Jaylin Noel, who should have a big year. The offensive line will be key because Iowa State will need to lean on the run game, which they couldn't do last season. Defensively they will be fine, but the offense is what will likely hold them back once again.
Don From Facebook Asks: Pat McAfee listed West Virginia as a dark horse this season. Do you agree with that?
Duke: I would want to know what Pat McAfee ate or drank before saying that, because I just don't see it. I know he went to West Virginia, but has he seen them play over the last few years? Neal Brown is on the verge of losing his job, and if not for the buyout, he would have been fired already. What is West Virginia a dark horse for? Getting a coach fired? Are you sure Pat actually said this? If he did, he has absolutely no business talking about college football, and I don't care what ESPN pays him. I like Neal Brown as a person, but there is no way West Virginia is winning six games this year.
Duke: Personally, I would say smoke that bad boy on Friday, so you can enjoy your Saturday chowing down on some delicious brisket and watching college football. But if smoking meat is your thing on gameday, then I wouldn't want to break your tradition. Just be sure to have some ice-cold beer or some liquor to wash everything down with. There truly is no wrong way to spend a college football Saturday, as long as you are watching football.