Big 12 News
JJ. Wetherholt Projected as No. 1 Pick in 2024 MLB Draft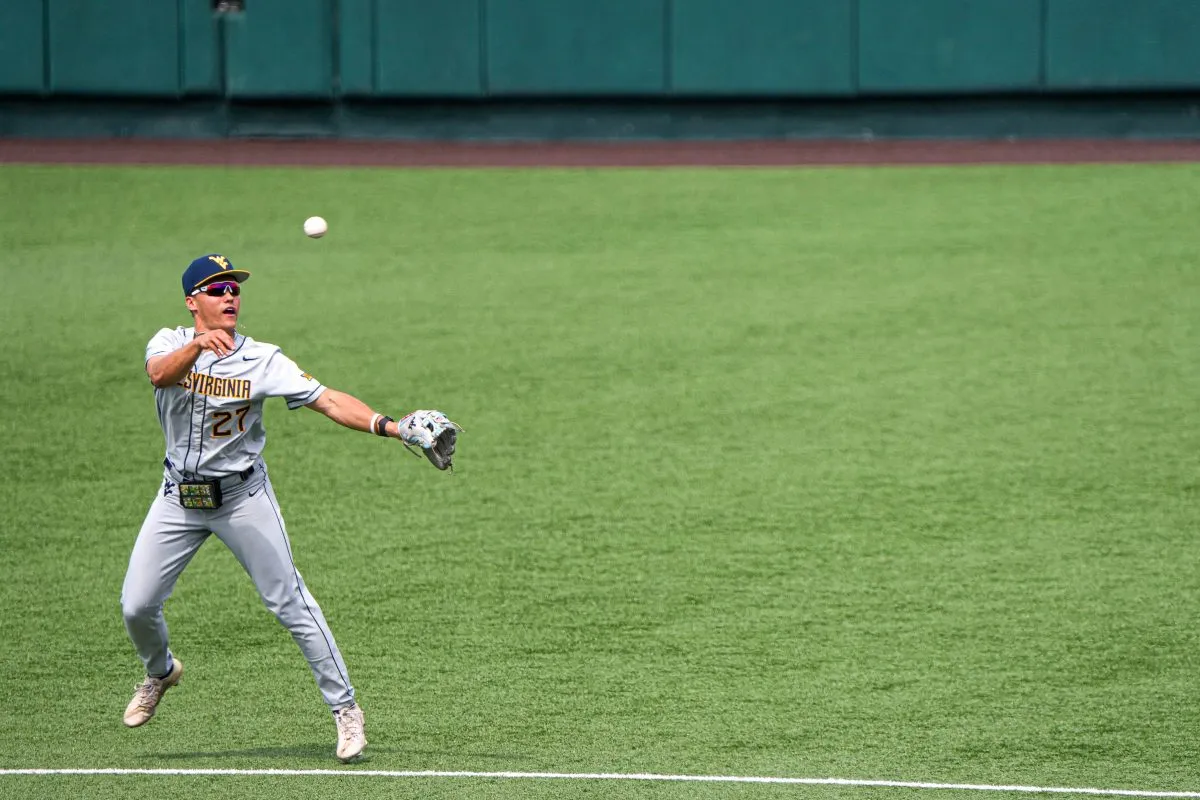 In 2023, Big 12 baseball fans watched JJ Wetherholt go from a local star in Morgantown to a household name in college baseball.
The left-handed second-baseman from Mars (PA) took the baseball world by storm as he found ways to make an impact at the plate, in the field, and on the bags for WVU.
Wetherholt led the nation in batting average (.449) while racking up 67 runs, 16 HR, 42 extra-base hits, 60 RBI, and 36 stolen bases for the Mountaineers, helping lead them to an NCAA Tournament appearance.
After a monster season, Wetherholt was named the Big 12 Player of the Year and a First-Team All-American, but it appears those accolades might not be the highlight of his career for long.
In the latest mock draft from MLB's Jonathan Mayo, Wetherholt projects as the No. 1 overall pick in the 2024 MLB Draft, which would make him the first-ever West Virginia baseball player to be taken No. 1 overall, and the first WVU athlete to be taken No. 1 in a major sports league since 1957.
West Virginia baseball has produced four first-rounders in its history, with Alek Manoah (No. 11, 2019) and Chris Enochs (No. 11, 1997) tying for the highest-drafted players to this point.
Will Wetherholt hang on for the top spot between now and next July? With another season like he had in 2023, there's no doubt, but at this time it appears he's a virtual lock to become the highest-ever player drafted for the Mountaineers program.