Trending Now
Mississippi State to Honor Mike Leach During Season Opener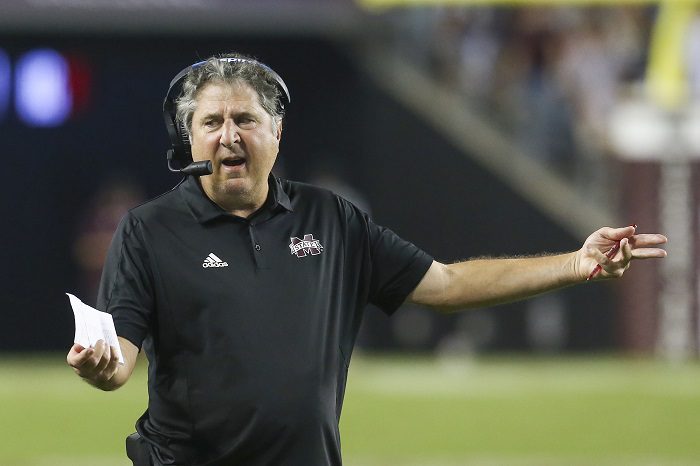 College football lost one of its greatest ambassadors last December as Mike Leach, a.k.a "The Pirate," died at the age of 61.
In the time since his passing, the college football community has found several way to honor one of the most unique individuals that the sport has ever seen, from helmet stickers to custom-made pirate jackets.
Now, as we try to start the first college football season this millennium without Leach, his former program plans to honor him once again when taking the field this Saturday.
According to a release from Mississippi State, the Bulldogs are planning a game-long ceremony to honor their former coach, with several parts happening throughout the contest.
"Mississippi State is set to pay tribute to the legendary Mike Leach as part of the Bulldogs' season-opening game on Sept. 2 against Southeastern Louisiana," the release says.
"Leach, who spent the final three seasons of his renowned coaching career at MSU, will be honored throughout the contest in what will be the first game at Davis Wade Stadium since his passing. Notable remembrances will be visible including a presentation with the Leach family at the conclusion of the first quarter."
Over a 21-year career as a collegiate head coach, Leach racked up 158 career wins and two national coach of the year awards. He is also recognized as the man to revolutionize college football with the "Air Raid" offense, which can be traced back as the origin of many of today's offensive schemes.