Big 12 News
UCF QB John Rhys Plumlee Donates All Proceeds from Jersey Sales to Orlando Children's Hospital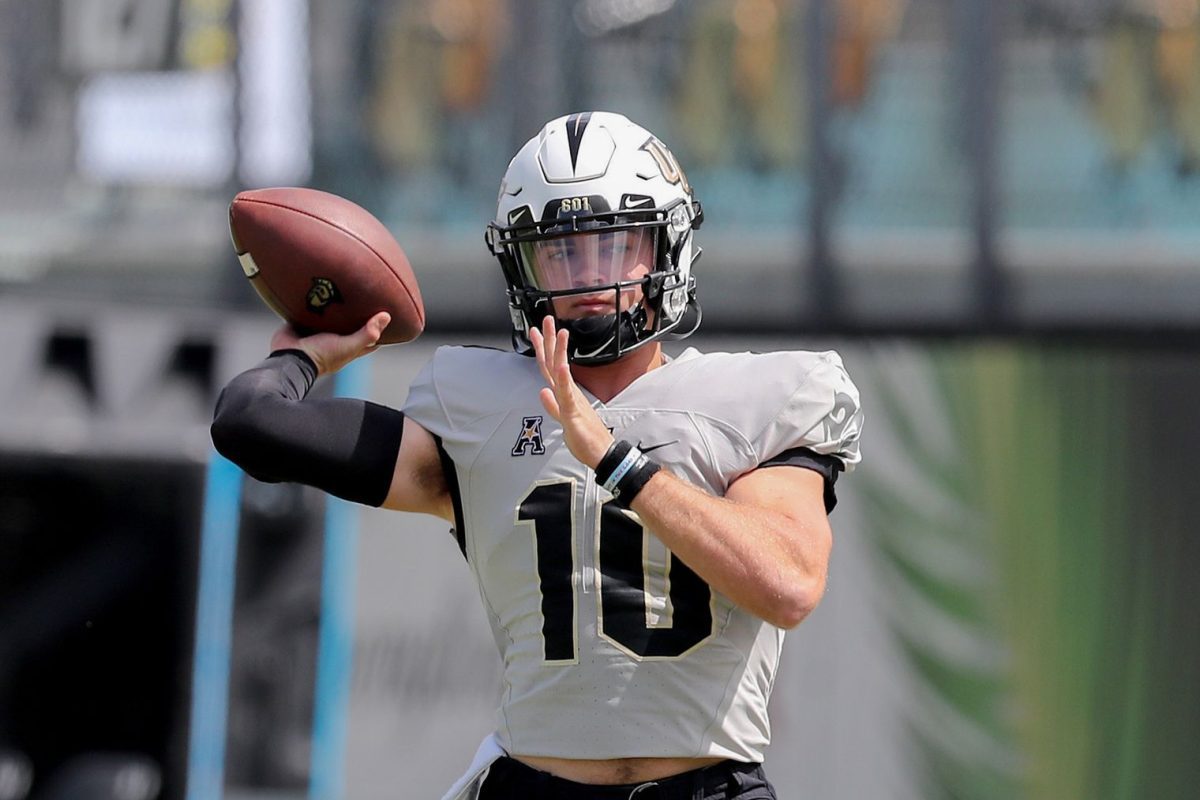 Central Florida quarterback John Rhys Plumlee is one of the most interesting players in all of college football. The dual-threat quarterback is a stud on the football field, the baseball diamond, behind a keyboard, behind a microphone, and on top of all that, he's an incredible humanitarian.
Plumlee took to social media on Monday afternoon to announce that he would be donating 100% of proceeds from his jersey sales this season to the Arnold Palmer Hospital for Children in Orlando.
Plumlee enters the 2023 season as a unique quarterback in the Big 12 who could be in for a major season under Gus Malzahn. After leading the Knights to a 9-5 overall record in 2022 following the transfer from Ole Miss, the Mississippi native has been generating a large amount of hype this offseason from fans of the Big 12.
The announcement of Plumlee's charitable donations from his jersey sales to Arnold Palmer Children's Hospital broke just five days after the senior quarterback officially became the first collegiate athlete to partner with Icy Hot.
Plumlee and the Knights kick off their first season of Big 12 play with a matchup against Kent State on August 31st. With Gus Malzahn's group set to compete in a tough conference in their first year of Big 12 play, if John Rhys Plumlee can continue to elevate his game, the Arnold Palmer Children's Hospital in Orlando should continue to see donations flying in on Plumlee's behalf.