Trending Now
Deion Sanders: 'I Don't Care About Culture… I Want to Win'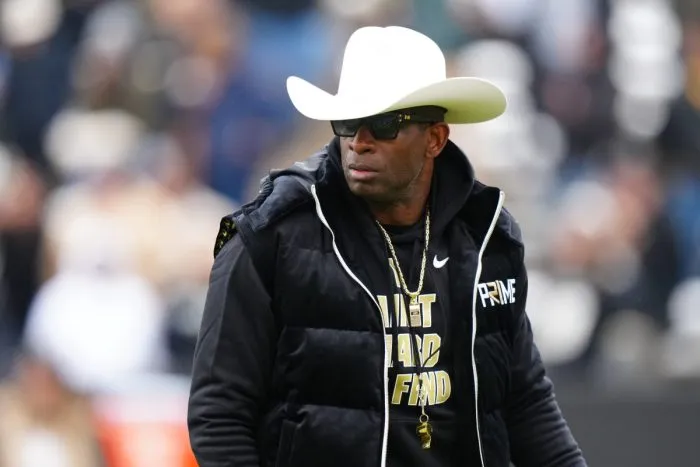 What Deion Sanders is doing at Colorado is unprecedented, and it's also been one of the major topics of conversation around the college football world this offseason.
Less than a dozen players that were on the roster prior to Sanders' arrival this past winter still remain, with the rest of the Buffs' roster being made exclusively of players from the 2023 class and the transfer portal.
Many college football pundits have argued that Sanders' approach won't work, because building a team takes more than assembling a roster. It takes building a culture.
Coach Prime isn't trying to hear that though, because in his opinion, culture isn't necessary to win.
"I'm not welcoming to that word, culture," Sanders told ESPN. "That's all I heard when I was in Jackson. Culture, culture, culture, culture, culture. Now culture, culture. What the heck does that mean? I don't think you got to have unity whatsoever. You got to have good players."
Colorado certainly has some good players on the roster now thanks to Sanders' approach in the portal. It also helps that his best two players at Jackson State (His son, Sheduer Sanders, and former No. 1 overall recruit Travis Hunter) followed him to Boulder.
Coach Prime believes he can win with talent alone, culture be damned.
"I don't care about culture. I don't care. I don't care if they like each other, man. I want to win," Sanders said. "I've been on some teams where the quarterback didn't like the receiver, but they darn sure made harmony when the ball was snapped."
Colorado football is going to be a major case study in 2023 and beyond, as everyone will keep tabs on how Deion and the Buffaloes do in their first couple of seasons. We will certainly be keeping tabs, as the Buffs will be joining the Big 12 in 2024.