Big 12 News
Eli Manning Says He 'Drilled' Balls at Arch Manning As Kid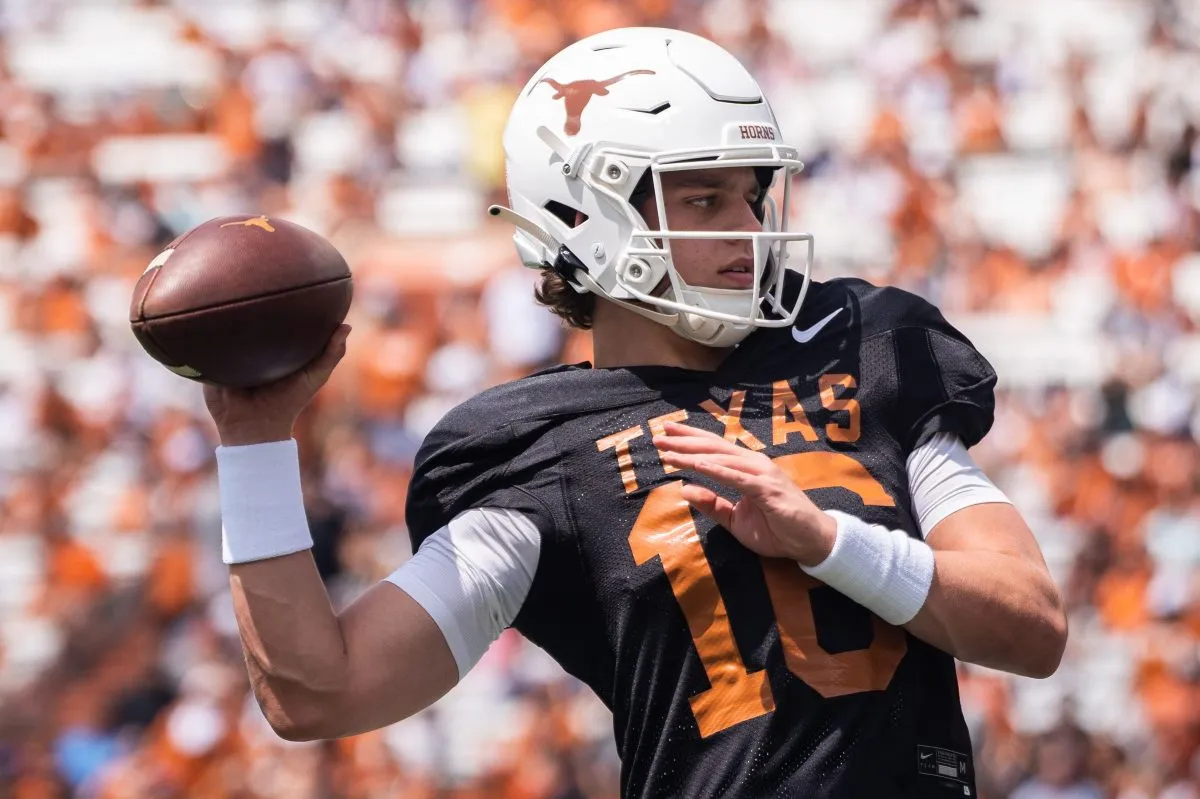 Being a Manning has its perks. That is certainly the case for Arch Manning, who will be in uniform for the Texas Longhorns on Saturday against Rice.
Arch's uncles are Peyton Manning and Eli Manning, who combined have four Super Bowl rings and one Pro Football Hall of Fame bust (Eli isn't eligible just yet).
Arch's grandfather, Archie Manning, is an Ole Miss legend and a member of the College Football Hall of Fame.
All played quarterback and all are important resources for a player like Arch Manning, who is likely to see limited time behind Texas starter Quinn Ewers, at least to start this season.
Sometimes, though, it helps to have uncles that will play catch with you. Of course, this being the Mannings, those catch sessions can get serious.
Eli Manning is the youngest of Archie's three sons. Having watched his dad and his brother go through college football and the NFL, Eli told People Magazine recently that he knew he needed to toughen up Arch if he wanted to follow in their footsteps.
That all sounds logical until you find out that Eli's version of toughening up his nephew was "drilling balls" at him when Arch was four years old.
"I think my first catch with him, he was like four years old — I'm just drilling balls at him and bouncing off so he didn't cry," Manning said. "I had to toughen him up and make sure he was tough enough to handle this."
Eli followed his father and played at Ole Miss. Peyton played at Tennessee. The former New York Giants star did impart some actual advice on Arch before he left for the Longhorns.
"Be there, learn from the guys ahead of you, take mental reps during practice and during the games … always being ready to go out there and play," Manning said.
The Longhorns open the season on Saturday against Rice, a team they have not lost to since 1994.
You can find Matthew Postins on Twitter @PostinsPostcard.