Trending Now
Eli Drinkwitz Says He'd Try to Hook Up Brady Cook with His Daughters Once They Turn 18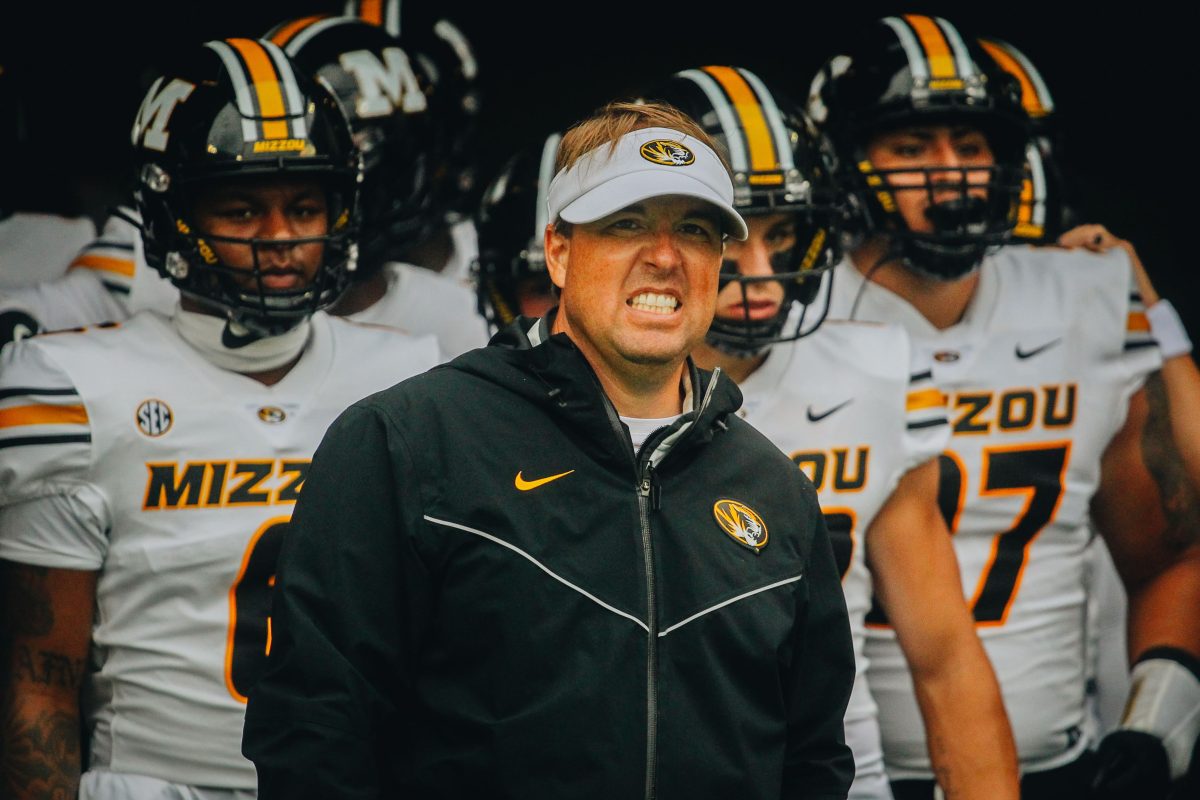 While it's no secret that Missouri head coach Eli Drinkwitz has become a bit of a liability behind the microphone, Drinkwitz stirred the pot on Thursday when discussing quarterback Brady Cook following the Tigers' 35-10 victory over South Dakota.
Drinkwitz started by complimenting the maturity and dedication that Cook has shown during his time in Colombia before wrapping his comments up by saying, "He's got a girlfriend otherwise I'd be trying to get him hooked up once my daughters turn 18, cause he's unbelievable."
While Eli Drinkwitz has made headlines on social media several times this offseason with comments surrounding conference realignment, viral reactions to the commitment of Williams Nwaneri, and more, Thursday's word choice took the cake for some of Drinkwitz's most out-of-pocket comments to date.
Brady Cook led the Tigers to a 35-10 win over the South Dakota Coyotes on Thursday night by going 17-21, for 172 passing yards and two scores, one through the air and one on the ground. Cook helped the Tigers find the end zone four times with help from running back duo Cody Schrader and Nathaniel Peat, who logged a total of 32 carries for 190 yards and two scores.
While Eli Drinkwitz's comments were not meant to sound as out-of-touch as they came across, the Tigers put an end to their quarterback controversy with Brady Cook earning the starting job following a dominant performance in week one.