Iowa State Cyclones
Former Iowa State RB Breece Hall Creates Limited Edition Cereal in New Partnership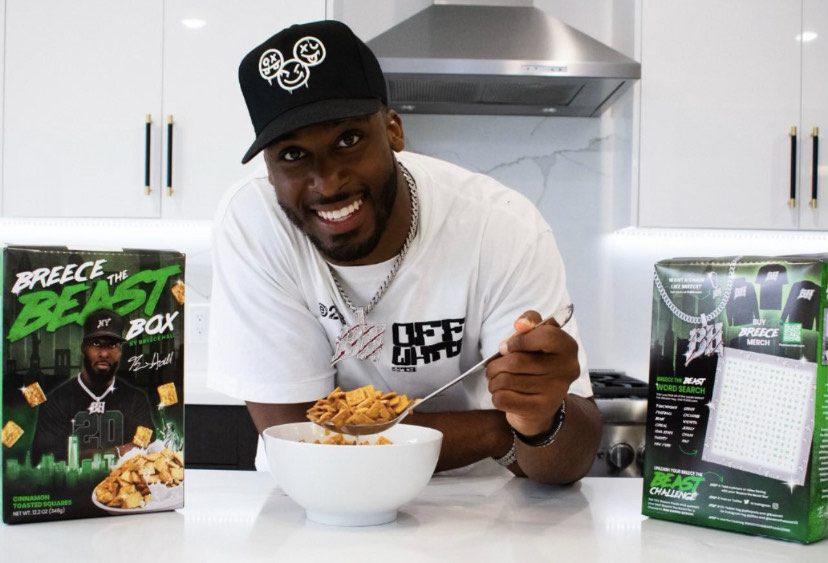 Former Iowa State running back Breece Hall announced a new partnership on Friday in collaboration with PLB Sports & Entertainment to produce a limited-edition breakfast cereal.
Hall shared photos of "Breece the Beast Box" cereal on social media while mentioning that a portion of proceeds from each sale of the new item would be donated to underserved youth football programs across New York and New Jersey.
Hall is the latest athlete featured in collaboration with PLB Sports & Entertainment joining Josh Allen, Terry McLaurin, Albert Pujols, Doug Flutie, Julio Rodriguez, Nick Chubb, and many more athletes to create a limited edition product.
According to their website, for over 20 years, PLB Sports & Entertainment has worked with some of the world's greatest athletes, entertainers, and brands to create a premier line of athlete-endorsed quality food products delivered right to our customers' doorstep. Our high-quality sports products are endorsed by players of the NBA, NHL, NFL, and MLB along with the WWE's biggest and brightest stars. Over two decades, we've worked with hundreds of athletes, past and present including hall of famers, Super Bowl champions, MVPs, and have sold more than 12 million orders to sports fanatics all over the globe.
Hall quickly solidified himself as a cornerstone of the New York Jets during his rookie campaign despite having his season cut short due to a torn ACL. Hall averaged 5.8 yards per carry in 2022, which is a stat line that should come as a shock to absolutely zero Big 12 fans. Hall totaled 681 all-purpose yards on 99 touches and found his way into the endzone five times in seven games.
Hall and the Jets continue their story on September 11th when they kick off the NFL's regular season with a match against division rival Josh Allen, and the defending AFC East champion Buffalo Bills.