Trending Now
Look: Updated Maps of the Pac-12 in 2024 Look Depressing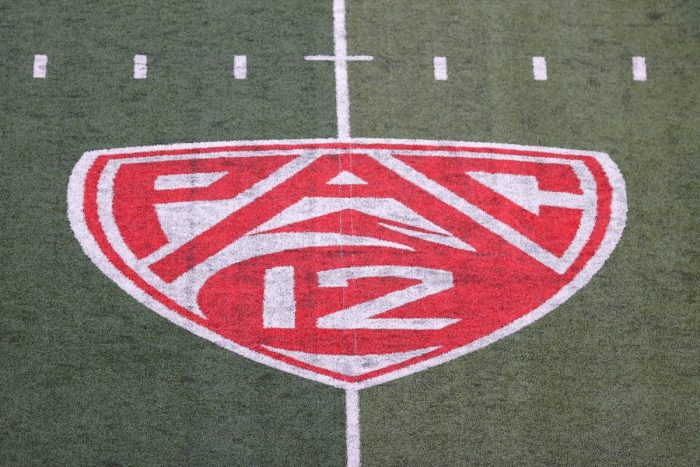 While the Pac-12 Conference has been in an absolute downward spiral this offseason, one of the most depressing looks surrounding the conference comes from an updated map following the departures of Stanford and Cal.
With just two remaining teams affiliated with the league for the foreseeable future in Washington State and Oregon State, things on the map appear grim at best.
While George Kliavkoff has not been the man of the hour in the Pac-12 since the league's relative collapse during the months of July, August, and September, Oregon State and Washington State should be commended for being two of the most committed teams in all of college football, for better or worse that is.
The map kicked off looking drastically different at the start of 2023 despite losing two of the league's biggest teams to the Big 10, in USC and UCLA. With the four corner schools heading to the Big 12 Conference in 2024 paired with Washington and Oregon joining USC and UCLA in the Big 10, Stanford and Cal's departure for the ACC changed up the map one final time.
Things can change fast in the world of college athletics, and while the Pac-12 has been poked and prodded all offseason by larger conferences, the once-relevant "conference of champions" has now turned into the conference of ghost towns.