featured
Three Thoughts on Kansas State's 45-0 Win Over SEMO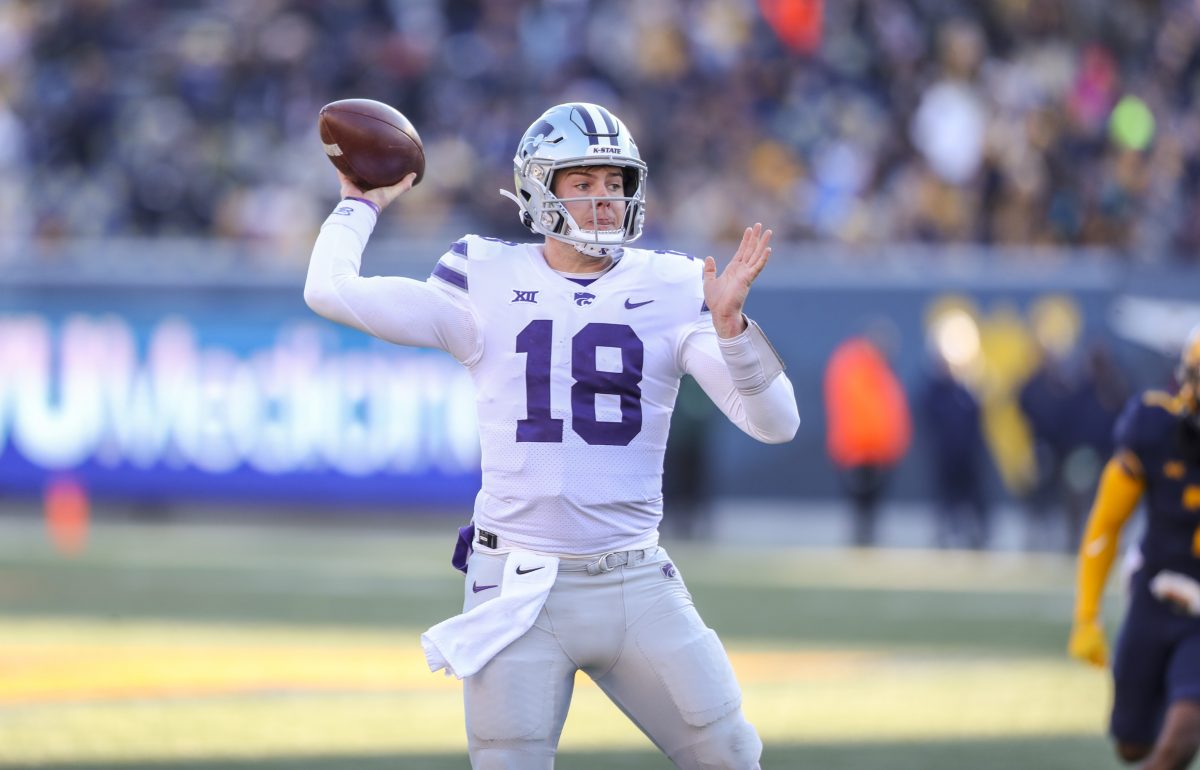 Kansas State became the most recent Big 12 team to take the field on Saturday with the Wildcats hosting the Southeast Missouri State Redhawks at Bill Snyder Family Stadium. The defending Big 12 champions showed up and showed out, holding the Redhawks scoreless in the first week of the college football season. Chris Klieman's group dominated from whistle to whistle handing SEMO a 45-0 loss on the day. With that said, here are my three thoughts on the game.
1. BEN SINNOTT SEASON
Kansas State tight end Ben Sinnott has officially arrived. The Iowa native first stepped on campus in Manhattan as a walk-on for Chris Klieman's bunch, and after going through a breakout season in 2022, Ben Sinnott has positioned himself to be one of the best tight ends in all of college football this season. Sinnott broke his career high in receiving yards in the first half of the first game of the 2023 season, beating his previous record of 89 receiving yards, with five catches for 100 receiving yards against SEMO.
Sinnott was recently ranked as the third-best tight end in the country by ESPN's Mel Kiper on his 2024 NFL Draft big board, and it is easy to see why. Sinnott plays the game with Kelce-like abilities as both a pass catcher and as a blocker. Kansas State's all-time tight end receiving records are surprisingly low, and in the event that Ben Sinnott can keep putting defensive coordinators in a pinch, he has a real chance to rewrite the history books in Manhattan.
2. DOMINANT DEFENSE
Defense wins championships, or at least Week 1 of the non-conference schedule. Kansas State became the first team to shut out Southeast Missouri State in the last 47 games, that's almost four years of football. One of the most impressive stats for the Wildcats' defense on Saturday night was holding two-time All-American running back Geno Hess to -4 rushing yards on 10 carries. For some context, Hess ran for 1700 yards and 21 touchdowns last season at SEMO.
The Wildcats entered the game with questions in both the secondary and with a fielding a consistent pass rush, and while SEMO may not compare to some of the challenging teams that K-State will face in the Big 12 Conference, Joe Klanderman's defense held the Redhawks to a total of 227 yards, while giving up zero points. Now that's a dominating performance.
3. WILL WOWARD!
Kansas State quarterback Will Howard is out for blood this season and he showed it on Saturday night. The Pennsylvania native was absolutely dealing in Manhattan and finished his day with one of the most unique stat lines in K-State football history. Howard threw for 297 yards, two touchdown passes, ran for a touchdown, caught a touchdown, and topped it all off by shotgunning an invisible beer with one of his teammates in celebration.
Will Howard became the seventh player in the history of the Big 12 Conference to record a passing touchdown, a receiving touchdown, and a rushing touchdown in a single game, and oh yeah, it only took him one half to accomplish the feat. Howard was eventually pulled for true freshman Avery Johnson in the third quarter, but with an impressive performance in the books for the redshirt senior, Howard and the Wildcats now look ahead to a tricky Troy team in Week 2.