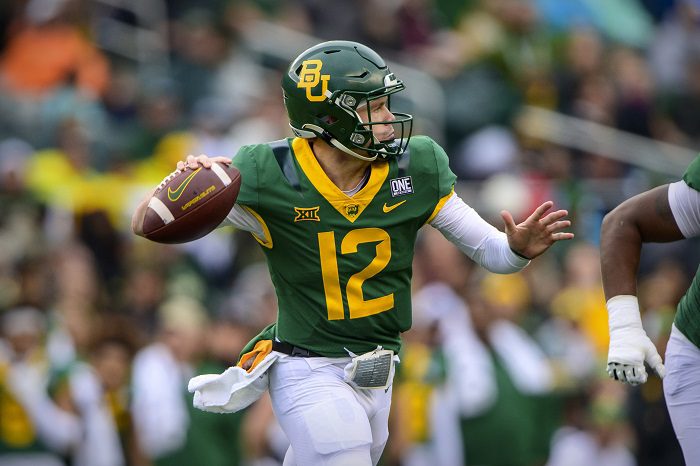 While Saturday's loss to Texas State was a tough blow for Baylor fans, news broke on Monday morning that isn't going to make things any better.
According to a report from Sicem 365's David Smoak, Baylor quarterback Blake Shapen will be out for 2-3 weeks due to an MCL injury sustained against Texas State, later confirmed by Dave Aranda.
While nobody wants to see a player get injured at any point during the season, the silver lining for Baylor fans is that Shapen could be back on the field for the start of Big 12 play on September 23rd when the 11th-ranked Texas Longhorns head to Waco.
Shapen and the Bears took a tough loss in Week 1 of the college football season against the Texas State Bobcats 31-42 despite being favored by four touchdowns at the time of kickoff. Shapen faced relentless pressure from the Bobcats' pass rush and despite getting knocked to the ground time and time again, he toughed it out and finished with 304 passing yards and two scores.
Baylor will now turn to redshirt sophomore Sawyer Robertson for Saturday's game against the ninth-ranked Utah Utes, LIU on September 16th, and potentially to start Big 12 play on September 23rd against Texas. Robertson saw action in the Texas State game going 6-12 for 113 passing yards and one interception. If the Bears plan to take down Kyle Whittingham's tough Utah squad, Robertson will have to quickly get his legs under him.