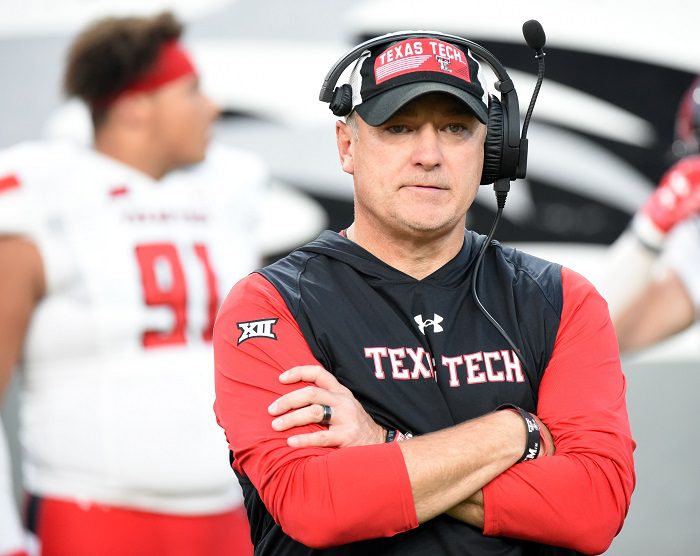 After being touted as a legitimate contender in the Big 12 this offseason, the Texas Tech Red Raiders suffered a staggering loss out of the gate to start the 2023 season, falling to Wyoming in a 35-33 2OT heartbreaker.
The Red Raiders cost themselves dearly with untimely penalties, a costly turnover in the second quarter, and three missed field goals, giving Wyoming what it needed to pull off the upset as a 13-point underdog.
In the aftermath of such an upset, much of Raider Nation is already drawing conclusions about what the 2023 season will look like. Twitter was a madhouse on Saturday night, with all kinds of opinions being thrown around from folks in and around Lubbock.
However, one reaction stood out amongst the rest of the turmoil. Cody Campbell, a Texas Tech regent and massive donor to the football program spoke out on Rivals' Texas Tech site, RedRaiderSports.com.
Here's what he had to say:
Joey McGuire has an 8-6 record as the head coach at Texas Tech, but some of those wins have come over programs like Texas, Oklahoma, and Ole Miss.
There's a reason why McGuire is considered one of the best young head coaches in all of college football, and Campbell makes sure to point it out. The direction that McGuire has Texas Tech headed in is the right one, but it takes time. No matter how badly the fan base wants it to happen overnight, it takes time to get things rolling like the top programs in the country.
This loss stings for the Red Raiders, but it's nowhere near the end of the road for 2023.