Former Foes
Cheapest Ticket For Colorado vs. Nebraska Listed at $400 Following TCU Upset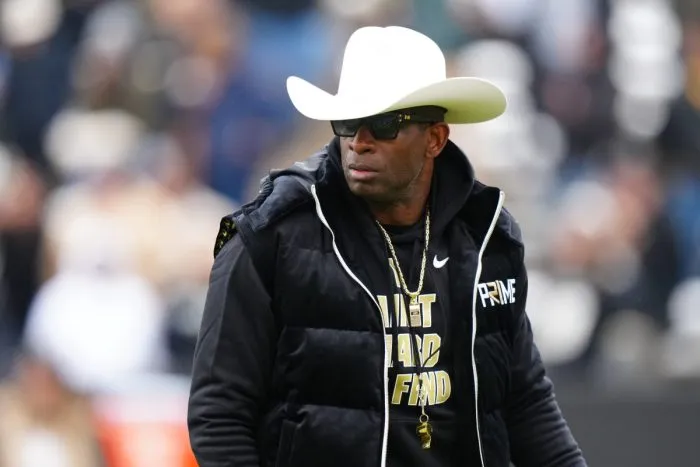 The Deion Sanders effect is real, and in case you need more evidence of that fact, the cheapest ticket available for Colorado's Week 2 matchup against the Nebraska Cornhuskers is currently listed at $400.
The massive increase in ticket price comes after Sanders and the Buffaloes 45-42 upset over the TCU Horned Frogs in Week 1, a game that Sanders' squad shined in after being as listed three-touchdown underdogs earlier in the week.
The matchup in Week 1 set a new attendance record for TCU as a whopping 53,294 people piled into Armon G. Carter Stadium for Saturday's game against the Buffaloes, topping the previous record held by TCU during the 2009 Utah game by nearly 3,000 fans.
Sanders now heads to Folsom Field for the first home game in his career with the Buffaloes as Matt Rhule and the Nebraska Cornhuskers come to town following a disappointing Week 1 loss against Minnesota.
Deion Sanders added some extra fire to the matchup with Nebraska this week saying, "I've learned the serious nature of this rivalry, and I'm embracing it 100%. This is personal. That's the message of the week. This is personal."
While the game may come with a hefty price tag for fans attempting to see the event in person, the matchup between Nebraska and Colorado can be seen on FOX as the Big Noon Kickoff game.