Baylor Bears
HCS Big 12 Football Mailbag: Iowa State's Defense, Deion Sanders, and Baylor's Blunder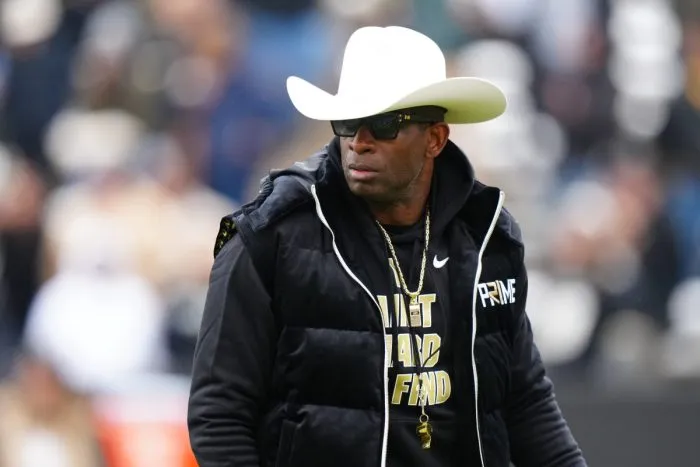 Welcome to the HCS Big 12 Football mailbag. This mailbag is for all you football junkies out there who root for a Big 12 school, and not only have questions about your team but other teams in the conference as well. So, join me, grab a cold brew or your favorite drink, and relax as I answer all your Big 12 questions. I want to thank each one of you who submitted a question this week and for tonight's drink of choice? An ice-cold Shiner Light Blonde. Cheers!
Duke: I liked what I saw from Iowa State on Saturday against Northern Iowa, but I can't stick them in my top five just yet. It was encouraging to see Rocco Becht and JJ Kohl not turn the ball over and Rocco looked more comfortable out there as the game went on. The tight ends were involved in the offense which was nice to see and how about the defense and special teams for the Cyclones? Those two things were the star of the show in my book. If they can take care of business against Iowa this weekend at home, then maybe we can talk about them finishing in the top five of the conference. Until then, I just need to see a few more games before I can determine just how good they actually are.
Duke: I am not sure how long Deion Sanders will be the head coach at Colorado, but does it really matter? All I know is that the moment that he stepped foot in Boulder that football program was instantly better. I was a doubter at first but the more I watch him the more I like him as a head coach. He understands how to talk to kids and he relates to them. Deion has been a winner at every single level, and he knows what it takes to be a champion. Sure, he may be a little unconventional at times, but he is DEION FREAKING SANDERS. He can do pretty much anything he wants. If he told me to jump, my response would be "How high?"
Coach Prime commands a level of respect and people will buy into him sooner or later. Maybe in a few years, some big-time school in the SEC will make him a ludicrous offer, but until then, enjoy it. I just hope we can get a few years of Deion in the Big 12, because that is must-see TV.
Duke: In the power five I couldn't really tell you because it is still way too early to determine that. Let them play a few conference games first, but in the Big 12, I had them as one of the best defenses in the conference. The defensive line is still pretty good, even without Will McDonald IV, and the linebackers are solid too. My favorite part of this defense is the secondary. They have star power back there with Myles Purchase, TJ Tampa (the best corner in the Big 12), Beau Freyler, and Jeremiah Cooper, who had two interceptions against Northern Iowa last Saturday. We all know that defensive coordinator Jon Heacock has one of the best defensive minds in college football, and as long as he is there, Iowa State will always have a top-three defense in the Big 12.
Duke: With the options you have given me I would start Texas Tech's defense, bench TCU's defense, and cut Baylor's defense. I don't really have a bone to pick with Texas Tech's defense. Outside of a play in overtime, I thought they played fairly well. It was their offense that I was disappointed with. As for TCU, Colorado ripped them to shreds through the air. Shedeur Sanders threw for over 500 yards against the Horned Frogs, as four different Buffaloes had over 100 yards receiving. As bad as that was, it wasn't worse than what I saw from Baylor. Texas State had ZERO business scoring the way they did against the Bears' defense. Dave Aranda is a defensive-minded head coach and what I watched on Saturday was nothing short of embarrassing.
Duke: I believe so. I talked about the defense in a previous question, and I love that Iowa State secondary. In fact, I believe they have the best secondary in the Big 12. Myles Purchase and TJ Tampa are one of the best cornerback duos in the entire country and Jeremiah Cooper and Beau Freyler are excellent players as well. If the Cyclones can get a consistent pass rush, then they may have one of the best defenses in all of college football.