Big 12 News
OU Basketball Lands 2024 Four-Star PF Kuol Atak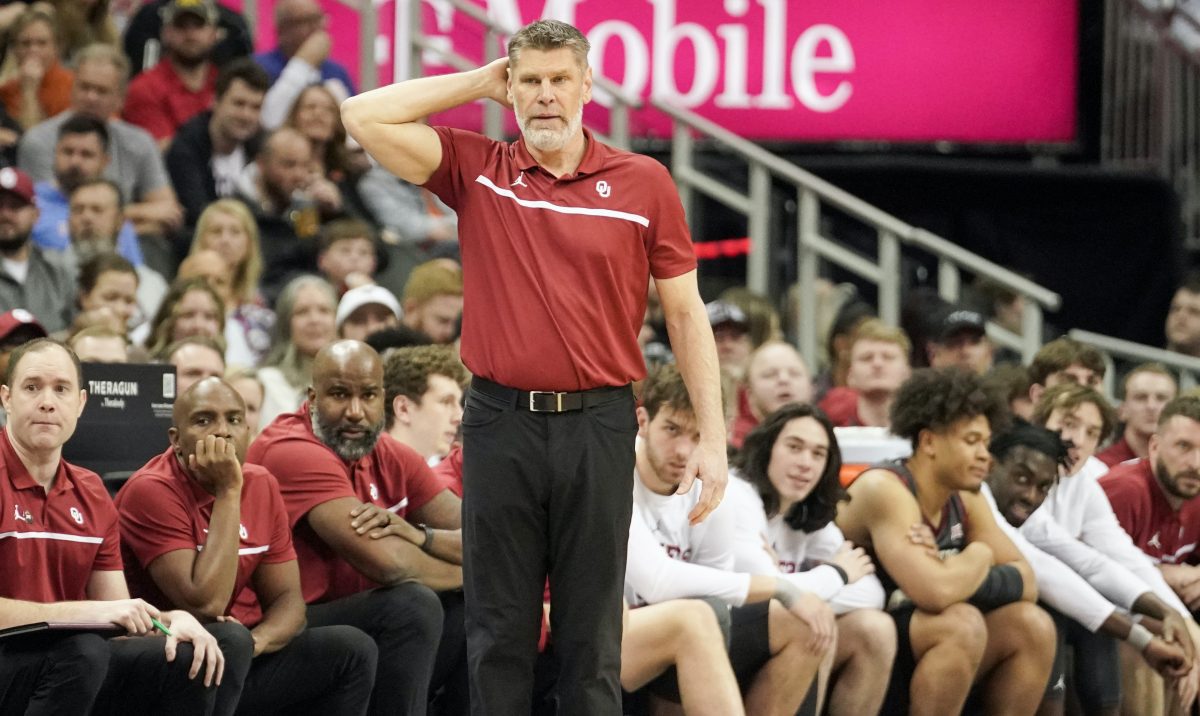 Porter Moser and the Oklahoma Sooners basketball program picked up a big win on the recruiting trail on Tuesday, landing a major piece for their 2024 class in PF Kuol Atak.
Listed at 6-9, 200 pounds, Atak is set for his senior season at Haltom High School in Haltom City (TX) and ranks as the No. 19 PF and No. 101 player in his class, according to 247Sports.
Atak rates as a composite four-star prospect and gives OU a legitimate shooter with elite size.
While his frame might suggest otherwise, Atak is one of the top shooters in the 2024 class, giving Moser a sizable weapon from outside the arc.
"Atak is one of the best three-point shooters his class has to offer," 247 recruiting analyst Brandon Jenkins says. "He has a feathery touch from long range, shoots an extremely soft ball, and is poised in the way he goes about his business as a three-point specialist. While his best asset is his shooting prowess at his size, he also has the some potential as a shot alterer inside. He shows more effort getting vertical on the defensive side of the ball than on offense.
"His glaring weakness is in his body. He is painfully thin, lacks functional strength, and is unable to play through physicality the majority of the time. While his frame does not project to fill out in a significant way, the programs recruiting him must have him eat, drink, and sleep all things in the category of adding muscle, strength, and weight to give himself a great shot at maximizing his potential. Although his frame is beyond slight, there is a lot of upside with how efficient he is as a shooter at the stretch four spot. Atak's calling card serves the biggest purpose in this era and his effectiveness will be based on how well he adjusts to the physical aspect of the college game."
Atak chose the Sooners over five other finalists with Oklahoma State, San Diego State, SMU, TCU, and Texas all vying for his services.
This is a good win for Moser, and one that will pay dividends down the road as OU transitions to the SEC.