Big 12 News
Iowa State QB Hunter Dekkers Accepts Plea Deal For Underage Gambling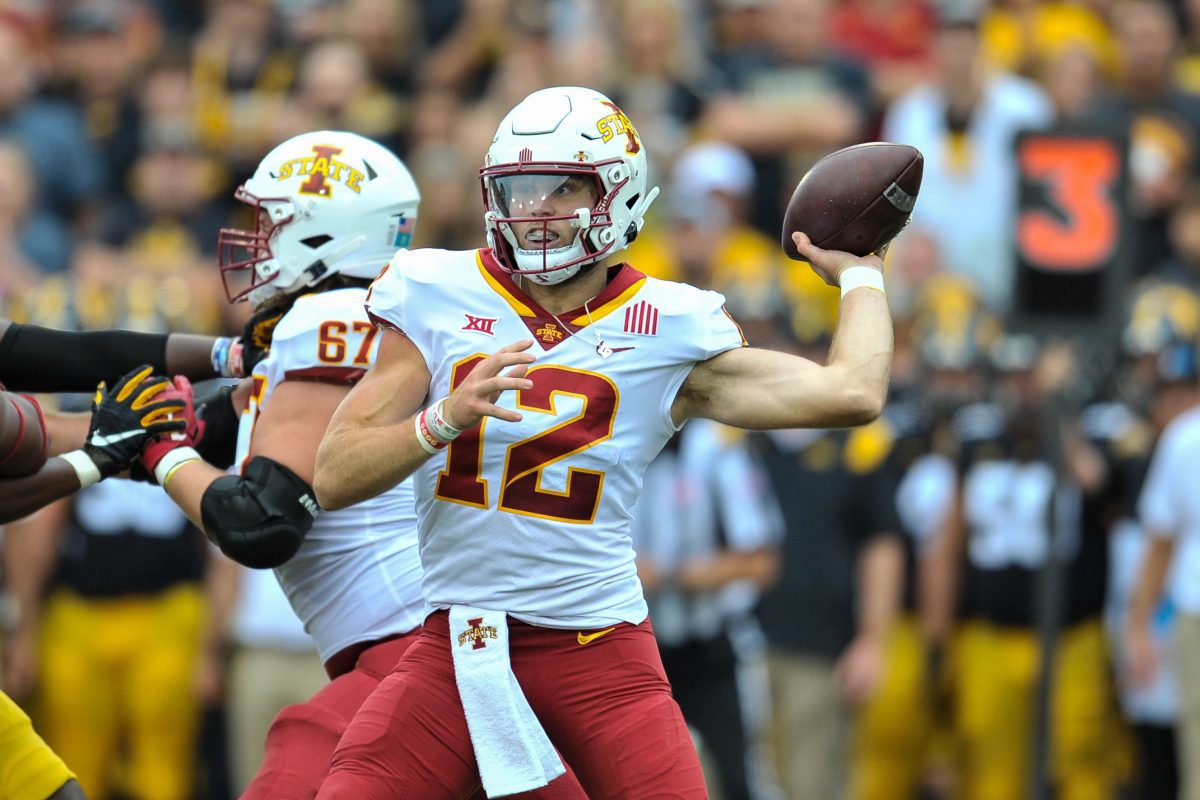 According to Keith Murphy of the Murph & Andy Show in Des Moines (IA), two Iowa State football players and one former Cyclones have agreed to a plea deal in order to end their legal consequences surrounding a gambling scandal inside the ISU program.
In a statement from Weinhardt Law Firm, which represents QB Hunter Dekkers, OL Jake Remsburg, and former Cyclone Dodge Sauser, the Iowa State players have agreed to plead guilty to reduced charges of underage gambling, which carries a fine of $645.
"Today, Hunter Dekkers, Jake Remsburg, and Dodge Sauser are each resolving the criminal cases brought against them by the Story County Attorney," Mark Weinhardt said in the statement. "For each student, the State is replacing the original charge of Tampering With Records with a charge of Underage Gambling. Each of the students is entering a plea of guilty to the Underage Gambling ticket and receiving a $645 fine. The County Attorney's Office agreed in each case that this is the end of the criminal proceedings against our clients.
"The Underage Gambling ticket is a vastly reduced charge compared to the original Tampering With Records allegation. Tampering With Records is an aggravated misdemeanor that carries a maximum two-year prison term. By contrast, the only possible penalty for Underage Gambling is a $645 fine-what we expect the court to impose promptly."
Weinhardt says something quite interesting to end the statement, especially considering that it's been widely speculated that Hunter Dekkers wouldn't play another snap for Iowa State.
"These three young men have very bright futures. We are happy that this outcome frees Hunter, Jake, and Dodge to focus on the educational and eligibility aspects of this matter. They plan to pursue the sport that they love and the careers they envision for themselves."
Now, does this mean Dekkers and Remsberg will be available for the Cy-Hawk game this weekend? Not even close.
Despite their legal consequences being over with, the NCAA has yet to determine what kind of eligibility consequences Dekkers, Remsburg, and Sauser will face, and as is the case with most things, the NCAA doesn't seem to be in a hurry to get them back on the field.