Football
Look: Big 12 Shift in Post-Week 1 SP+ Rankings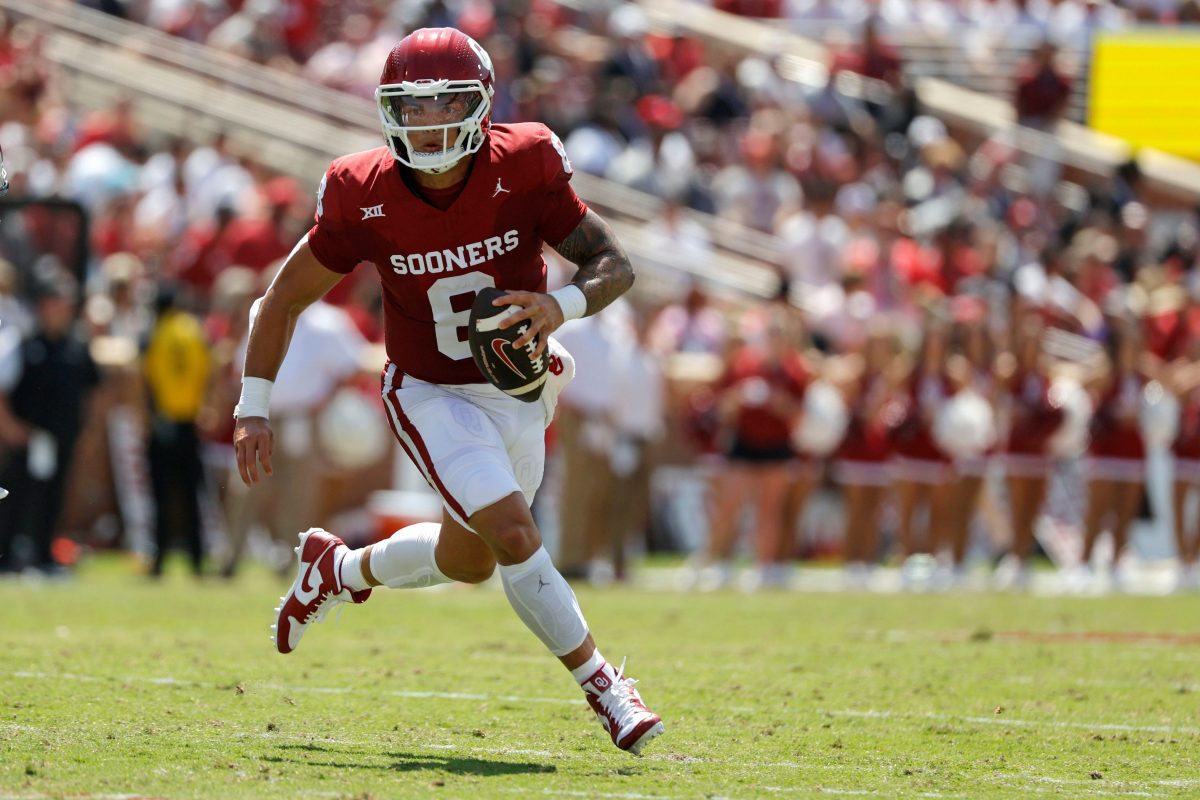 Preseason predictions don't mean much anymore, as we've got real results and film to analyze from the first week of action.
We saw several teams around the Big 12 look much different than we expected, some being for the better and others for the worse. TCU, Texas Tech, and Baylor were upset as heavy favorites, while Oklahoma, Kansas State, and Cincinnati all exceeded expectations in Week 1.
ESPN's SP+ has become one of the best predictive metrics in college football, and was developed by Bill Connelly starting in 2008. In his words, SP+ is "a tempo- and opponent-adjusted measure of college football efficiency."
"SP+ is indeed intended to be predictive and forward-facing," Connelly says. "It is not a résumé ranking that gives credit for big wins or particularly brave scheduling — no good predictive system is."
So, with that being said, how does the Big 12 look after the first week of action? Let's take a look.
Big 12 SP+ Rankings: Week 1
| RANK | TEAM (RECORD) | RATING | OFFENSE | DEFENSE | SPEC. TEAMS |
| --- | --- | --- | --- | --- | --- |
| 5. | Oklahoma (1-0) | 26.6 | 45.1 (4) | 18.6 (26) | 0.1 (41) |
| 13. | Texas (1-0) | 21.7 | 37.0 (17) | 15.4 (12) | 0.1 (26) |
| 17. | Kansas State (1-0) | 19.0 | 37.0 (18) | 18.1 (22) | 0.1 (2) |
| 22. | UCF (1-0) | 16.0 | 35.8 (24) | 19.8 (33) | 0.0 (54) |
| 36. | TCU (0-1) | 9.7 | 37.5 (14) | 27.8 (76) | 0.0 (95) |
| 38. | Cincinnati (1-0) | 9.4 | 27.4 (62) | 18.1 (23) | 0.1 (10) |
| 44. | Texas Tech (0-1) | 8.2 | 36.2 (22) | 28.0 (77) | 0.0 (86) |
| 45. | Oklahoma State (1-0) | 8.2 | 32.9 (35) | 24.8 (61) | 0.0 (49) |
| 46. | Iowa State (1-0) | 8.1 | 22.5 (81) | 14.4 (11) | 0.1 (23) |
| 54. | Kansas (1-0) | 5.8 | 35.3 (27) | 29.6 (87) | 0.1 (25) |
| 56. | Baylor (0-1) | 4.9 | 33.1 (31) | 28.7 (84) | 0.0 (93) |
| 57. | Houston (1-0) | 4.5 | 32.0 (39) | 27.5 (71) | 0.0 (88) |
| 61. | BYU (1-0) | 2.6 | 26.1 (68) | 23.5 (54) | 0.0 (89) |
| 66. | West Virginia (0-1) | -0.7 | 29.3 (49) | 30.0 (91) | 0.0 (67) |