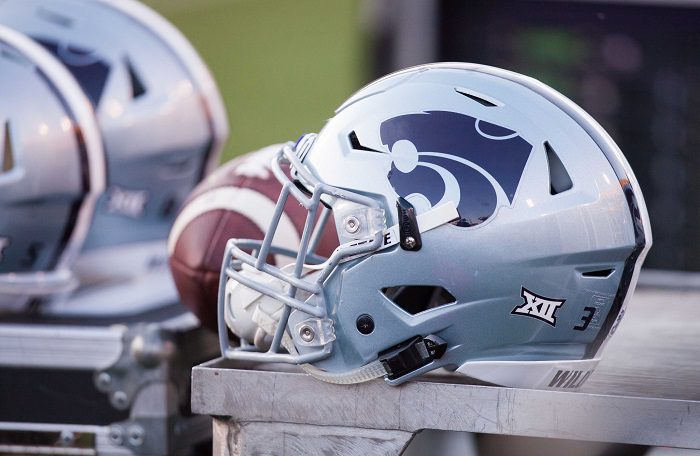 There was not much to complain about the performance of the K-State Wildcats against Southeast Missouri State in week one. Last week, I mentioned five things I was looking for in the game. Let's see how the Wildcats did.
Can the Wildcats Win Convincingly?
Check. K-State won 45-0.
How does Will Howard look?
Check. Howard looked great, going 18 of 26 passing for 297 yards with two touchdown passes and an interception. He also had a rushing and receiving touchdown.
Who is the backup quarterback?
Check. For now, it is Avery Johnson. To say I was impressed with the true Freshman quarterback is a major understatement. He came into the game early in the second half and ran the offense like a seasoned pro, both running and passing. The future looks bright at quarterback for K-State.
How do the running backs look?
Check. DJ Giddens and Treshaun Ward looked great. Giddens rushed for 128 yards on 15 carries. Ward added 56 yards on 11 carries with a touchdown.
Can the defensive line pressure the quarterback?
Check. The K-State defense had four sacks and held Southeast Missouri to six total rushing yards.
Up Next: Troy
There is no doubt that K-State passed every test in week one, but the competition will get much tougher this week against Troy. Troy beat Stephen F. Austin 48-30 on Saturday. The Trojans are solid offensively. Their starting running back, Kimani Vidal, rushed for 248 yards on 25 carries against Stephen F. Austin, a 9.9-yard per carry average. Star quarterback Gunnar Watson was 14 of 22 passing with four touchdowns and an interception. Watson is a pro prospect, so K-State will have a challenge keeping him under wrap. I doubt we'll see K-State hold Vidal to six rushing yards, but they'll have to focus on limiting his yardage in the game in order to secure the victory.
Troy was 12-2 last season and finished number 19 in the final AP poll of the 2022 season. They won games primarily with their defense. The most points they gave up all season was 32, in the third game of their season against Appalachian State. They were led by one of the better linebackers in the country, Carlton Martial, who led the team in tackles and was the number seven tackler in the country. Martial was a senior last season. The second and third leading tacklers on the team, safeties Craig Slocum and TJ Harris, were also seniors. In 2023, this is a much different Troy defense. It will be difficult to replace the production after losing your top three tacklers, all seniors.
As long as K-State doesn't overlook Troy, (which they shouldn't), they will be able to move the ball and control the clock to win the game. The Vegas line has K-State favored by 16 ½ points. I think that's about right. We may not see as many second-teamers on the field this week, but I am expecting a somewhat comfortable win for K-State.