Big 12 News
Ron DeSantis to Join Donald Trump and Attend Iowa State vs. Iowa Game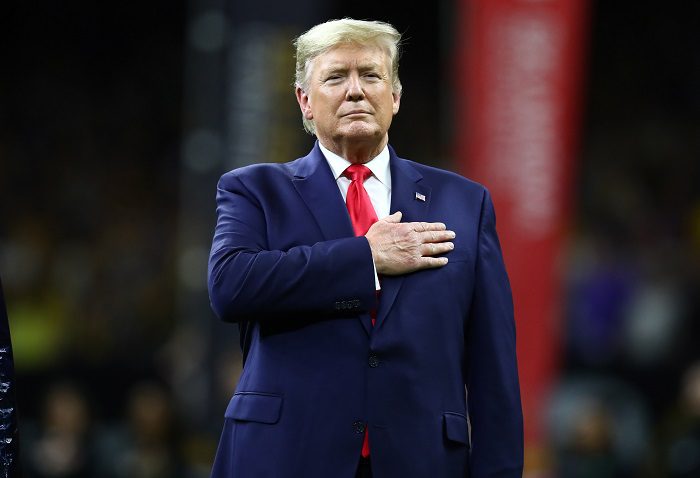 Cy-Hawk will have some special guests in attendance for Saturday's game. Former President, and GOP frontrunner Donald Trump will be joined by Ron DeSantis at the Iowa vs. Iowa State game on Saturday afternoon.
GOP candidate Vivek Ramaswamy will also be campaigning at the game along with attending the 4th District Tailgate Presidential Rally. Other GOP candidates Asa Hutchinson and Ryan Binkley will also be at the tailgate happening before the game at the Story County Fairgrounds from 8:30 am to 12:30 pm.
Iowa State vs. Iowa is set to kick off at 2:30 p.m. CST on Saturday from Ames at Jack Trice Stadium. Iowa is currently a three-point underdog going into the game as both teams are off to 1-0 starts after convincing Week 1 victories.
Iowa is the first primary state for the Republican Party and the candidates have all flooded the state in recent weeks, highlighted by last month's Iowa State Fair.
Donald Trump is no stranger to college football fans. His most famous appearance at a college football game came at the 2020 National Championship Game, when he received a raucous applause before Clemson faced LSU. He also attended the Army-Navy game multiple times during his presidency.
What also will be interesting is to see what kind of issues it causes Iowa State fans in getting parking and getting in and out of the stadium with heightened security likely in place. My message to any fans going to Jack Trice on Saturday: Give yourself plenty of time to get settled in your seats.