Baylor Bears
Top Five Week 2 Big 12 Football Storylines to Watch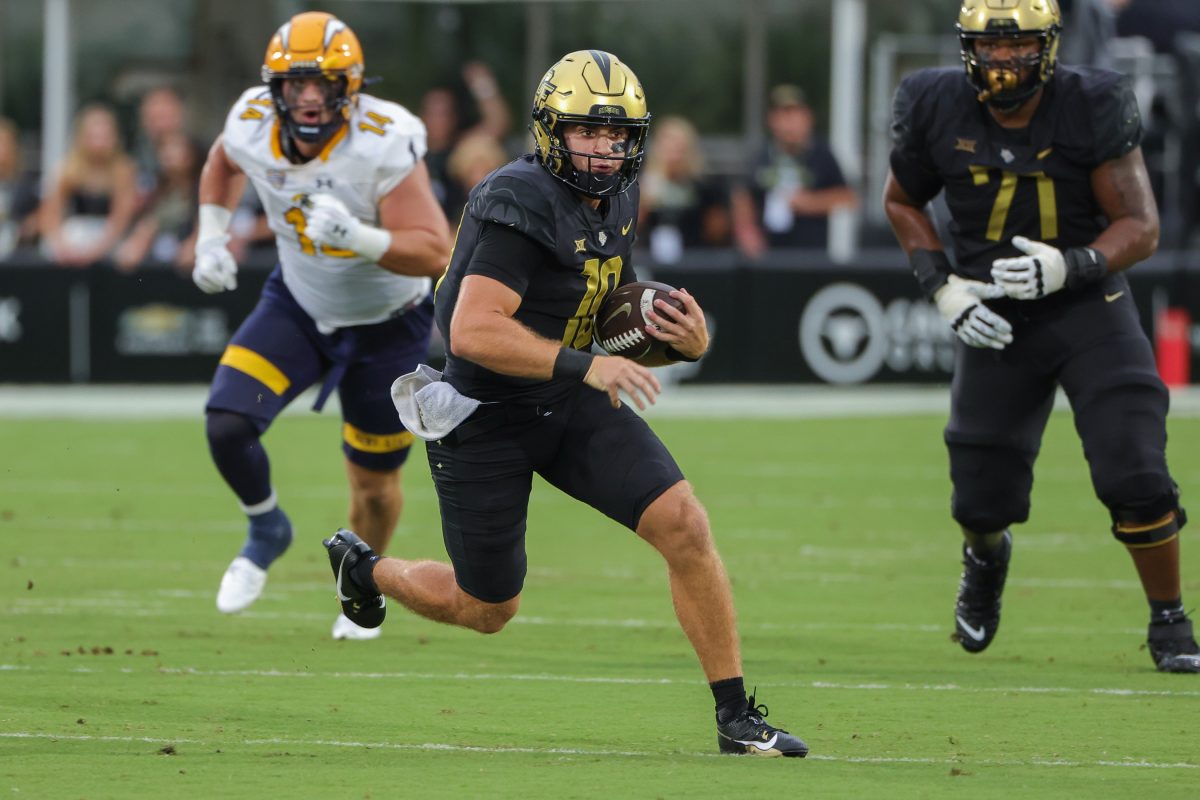 The first week of the 2023 college football season has come and gone and we had some very interesting results to analyze afterward.
After Baylor, Texas Tech, and TCU dropped games as multiple-score favorites, we already have three teams that were considered conference contenders in "wounded animal mode" entering Week 2.
In addition, the Big 12 is loaded with marquee nonconference matchups this week, including three contests against Top 15 opponents.
With that in mind, here are the top five storylines that you should be keeping up with heading into the second week of the season.
Can Texas Do The Improbable?
The question truly isn't a slight to Texas, who I believe will play a competitive game against Alabama on Saturday. However, the context of the question is centered around just how hard it has been for opponents to walk into Bryant-Denny Stadium and win during Nick Saban's tenure. Over the last 10 years, Alabama has played 69 home games and has a record of 67-2 in those contests. In fact, in that same stretch, Alabama has never been an underdog at home. Only LSU in 2019 and Ole Miss in 2015 have been able to knock Saban's Tide off at home since the 2013 season, and I'm not sold that Texas has the offense that either of those teams exhibited. I'm not saying its impossible, but Steve Sarkisian has his work cut out for him.
Does Texas Tech Have What It Takes To Get Back on Track?
A week ago, if I had told you that Texas Tech was going to walk out of Laramie, Wyoming, with a double-overtime loss to the Cowboys, I'd have been chastised in every possible manner. However, I wouldn't have done that, because I saw no way possible that Tech would drop a game to Wyoming. Well, here we are, with Texas Tech at 0-1 and preparing to welcome a top-15 Oregon team into Lubbock. The Ducks just scored 81 points in their season opener, and looked unstoppable offensively, while Texas Tech couldn't get out of its own way last week. Can the Red Raiders rally and pull off what would be viewed as a massive upset at home? I believe they can, but it's going to take a big effort from Tyler Shough. The run game is still an issue, which means he'll have to manufacture some things this weekend. It's a tough spot, but Tech can't afford to start the year off 0-2.
Is Baylor in Big Trouble?
There's only one team in the Big 12 that has it worse than Texas Tech right now, and that is the Baylor Bears. After being more than a four-touchdown favorite over Texas State, the Bears found themselves on the wrong end of a 42-31 shootout and down a starting quarterback with Utah coming to town. Kyle Whittingham and the Utes will bring toughness and physicality at the line of scrimmage in Week 2, and that is something that Baylor just didn't have against the Bobcats last week. Utah is my favorite to win the Pac-12 for the third straight season this year, while it's hard for me to see Baylor as anything more than a team staring 0-2 in the face. As much as I can't believe I'm saying this, there's a chance that this game gets ugly on Saturday, and not in a way that will please Baylor fans.
Can Iowa State Win Back-to-Back Cy-Hawk Games?
Iowa State hasn't won back-to-back games against Iowa since 2011-12, and it didn't seem like 2023 would be the year that it happens again just a few weeks ago. However, in Week 1, we saw the same Iowa State defense that we've grown used to over the years, while also seeing Rocco Becht and JJ Kohl take care of the football in a convincing win over Northern Iowa. Now, that might not mean much to some of you, but the Panthers play the Cyclones tough every time they take the field, so 30-9 is something worth noting. If Iowa State can pick up a win on Saturday against the Hawkeyes, it might be time to start sending apology letters to Ames after several people, including myself, wrote them off in the aftermath of the betting scandal this offseason.
Can John Rhys Plumlee Clean Up the Turnovers?
In a 56-6 beatdown of Kent State, John Rhys Plumlee racked up almost 400 all-purpose yards and four touchdowns, but he also had two interceptions and a fumble. UCF can't afford for him to be careless with the football this week though, as Boise State should be one of the best G5 teams in the nation in '23, regardless of what last week's game against Washington looked like. After a cross-country trip to take on the Broncos, Plumlee will need to take care of the football and remain dynamic as a playmaker. Boise State quarterback Taylen Green is a dual-threat quarterback himself and will be a much stiffer test for the UCF defense. If the Knights want to come back home to Orlando at 2-0, taking care of the football and limiting Boise State's opportunities will be key.