Big 12 News
Hal Smith Restaurants Partners with Oklahoma Collective to Launch Massive NIL Campaign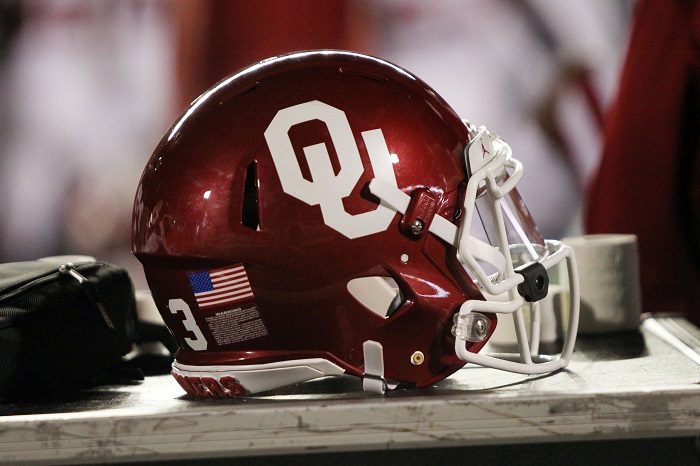 Athletes for the Oklahoma Sooners should find themselves in good spirits on Friday afternoon as the Crimson & Cream NIL collective announced a partnership with Hal Smith Restaurants to give each basketball, football, and softball athlete $500 in restaurant credit.
According to a report from On3's Pete Nakos, in order for each athlete to deliver their side of the contract, each player will be required to create content using their credits while at a Hal Smith Restaurant.
Oklahoma Athletic Director Joe Castiglione spoke on the opportunity saying, "Everything we do in OU Athletics is to advance the holistic development of our student-athletes and enrich them for a lifetime. We're fortunate to have steadfast friends like Hal Smith who believe in our mission and want to support our players in their pursuit to benefit from the use of their own name, image and likeness. In the age of NIL, our student-athletes have a distinct opportunity to leverage their personal brand with the OU legacy, leading to endless possibilities for their futures."
Founder of AthleteNIL Jason Belzer chimed in on the partnership saying, "Collectives aren't just for men's sports, 130+ student-athletes will be part of this deal, including Oklahoma softball, women's basketball, football, and men's basketball. Crimson & Cream set the standard again with the largest multi-sport collective deal ever!"
According to their website, Crimson & Cream NIL Collective challenges fans to, "Celebrate the triumphs, relish in the rivalries, and forge unforgettable memories that will last a lifetime." With one of the largest multi-sport deals in NIL history, Oklahoma athletes have positioned themselves in a great place with one of the strongest NIL collectives in the Big 12 Conference.