Big 12 News
K-State, Arizona to Keep Nonconference Home-and-Home Series in 2024-25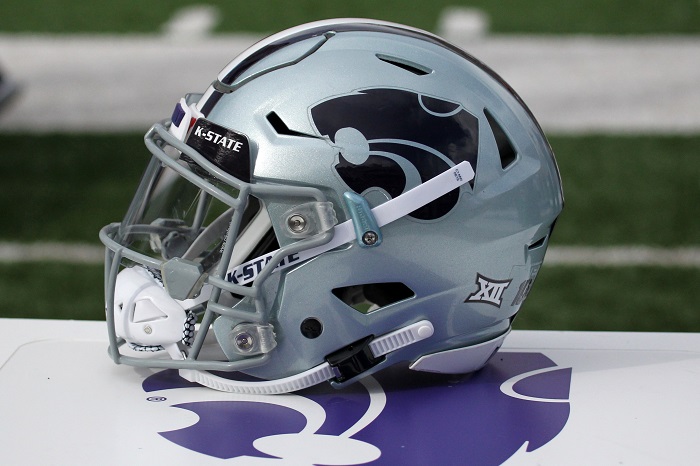 While conference realignment has provided a ton of benefits for the Big 12 Conference this offseason, one detail of realignment has left some key questions surrounding previously scheduled games in the non-conference slate for the Kansas State Wildcats.
Kansas State Athletic Director Gene Taylor was asked in a recent episode of Ask the AD for his stance on the home-and-home series with Arizona in 2024-25, where he confirmed that the series would remain listed as non-conference games despite the matchup being played between two Big 12 teams.
The Arizona Wildcats are finishing up their final season as members of the Pac-12 Conference before joining Arizona State, Colorado, and Utah in moving to the Big 12 for the 2024 season. With the clash between Wildcats being set to play before the decision to join the "Four Corner" schools in the Big 12 was made, the games are currently scheduled for the non-conference slate during the 2024, and 2025 seasons respectively.
Kansas State was originally scheduled to welcome Arizona to Bill Snyder Family Stadium on September 14th, 2024, before heading to Tucson to take the Wildcats on at Arizona Stadium on September 13th, 2025 as a home-and-home series between non-conference opponents. While the Wildcats aren't the first Big 12 team to face the conundrum with Houston and Kansas going through a similar situation in 2022-23, the possibility of scheduling a new opponent at this point in the season looks slim at best.
While the game may be slightly disappointing for fans of both Wildcats teams to not take on their conference opponent as part of the schedule for that season, the non-conference game will more than likely end any possibility of the teams meeting during the regular season until at least 2026.
The Wildcats take on the Troy Trojans in Week 2 of the 2023 college football season, and while future Big 12 matchups may be on the mind of some fans, the Wildcats return to Bill Snyder Family Stadium for the second-straight game of the non-conference schedule before heading down the road to Colombia Missouri. You can read our full preview for Saturday's matchup here.