Trending Now
Colorado Buffaloes Debut 'Turnover Throne' Against Nebraska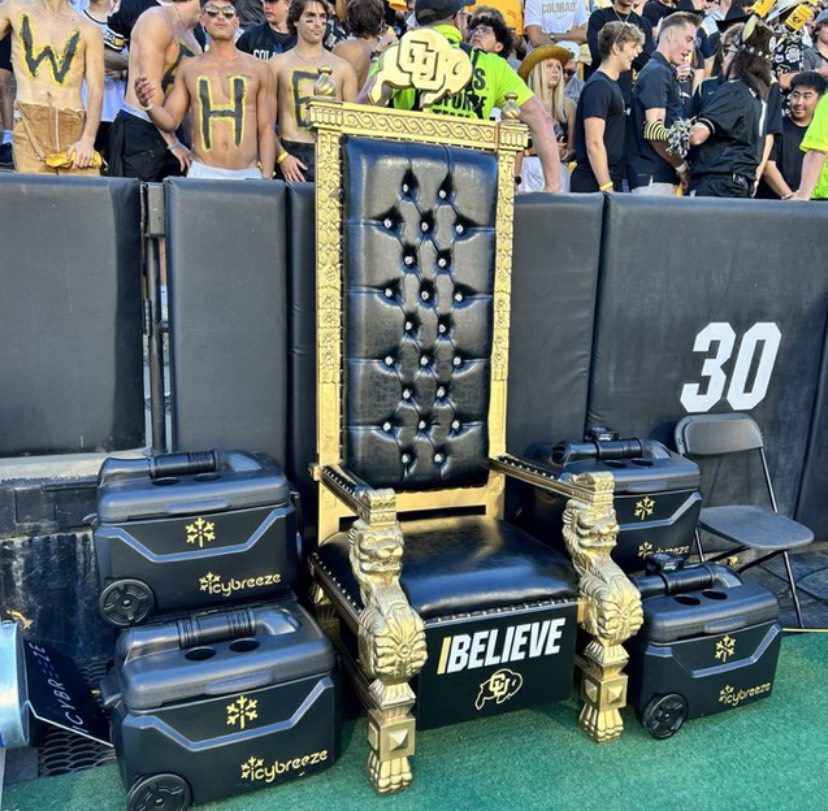 The Colorado Buffaloes have been the pinnacle of swagger since Deion Sanders took over as head coach of the football team, and Coach Prime took that to the next level against Nebraska on Saturday to honor forced turnovers.
The Buffs wheeled out the official turnover throne for players to sit in after recording a turnover and with one of the best defensive players in all of college football on their sideline with DB Travis Hunter, the turnover throne should have a relatively consistent occupant.
The Buffaloes have been vocal about defending their home turf this season with Deion Sanders instilling a message to his team of taking the Nebraska game personal. Sanders jumped on FOX's Big Noon Kickoff show before the Buffaloes took the field and mentioned the mentality that his team adopted for Week 2.
"This team, this is a personal game," Sanders said. "Not only does it mean a lot to you. It means a lot to us. And we want to represent our home. We talked about something about homes. Nobody's going to come into my home, my natural home and whoop me."
Three players earned the right to sit in Colorado's turnover throne with Arden Walker and Jordan Sanders recovering fumbles in the first half, while Cam'Ron Silmon-Craig snagged a pick to earn his place in the seat-of-honor. Sanders' message seems to have worked as the Buffaloes currently lead the Nebraska Cornhuskers 23-7 heading into the fourth quarter.