Big 12 News
Greg Sankey Confirms Texas, Oklahoma Reached Out to Join SEC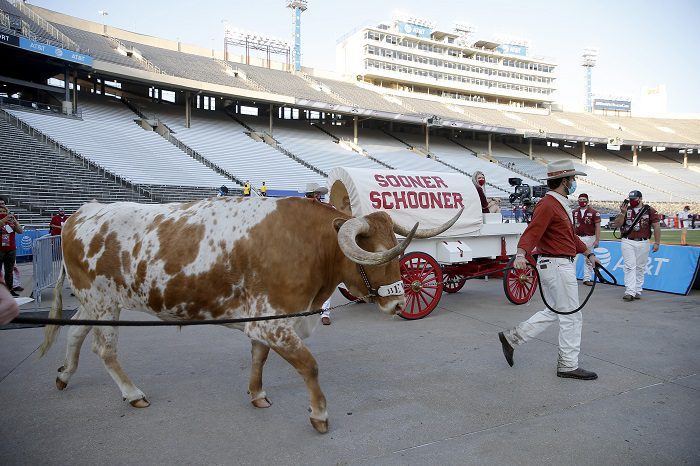 It's long been a finger-pointing contest as to who exactly initiated the Texas/Oklahoma and SEC marriage that is set to begin in 2024. But on Saturday night, SEC commissioner Greg Sankey confirmed what was long speculated: Oklahoma and Texas reached out to the SEC to join the league.
Sankey was talking to Pat McAfee on his ESPN2 broadcast of the Texas vs. Alabama game and was asked why Texas was one of the "lucky ones to get an invite".
Sankey said, "I told my presidents back in 2015 that things were going to change. And when Jay Hartzell, the president [of Texas], reached out, Joe Harroz at Oklahoma, together, they did it together, that was a moment I knew it was possible they could be a part of the SEC."
As for further SEC expansion, Sankey said, "16 is a really good number." That's not a "no", but Sankey didn't sound like someone actively trying to expand.
Texas and Oklahoma will be joining the SEC in July of 2024 after agreeing to exit the Big 12 Conference one year earlier than the contract allowed. But of course as history would show, the Big 12 would not die off, instead adding four new teams in BYU, UCF, Cincinnati and Houston. And now the league is set to expand to 16 teams in 2024, with Colorado, Arizona, Arizona State and Utah joining the league in 2024.
But now we know, for anyone who might try to rewrite history, the Oklahoma Sooners and Texas Longhorns did in fact reach out to the SEC to join their conference, not the other way around.