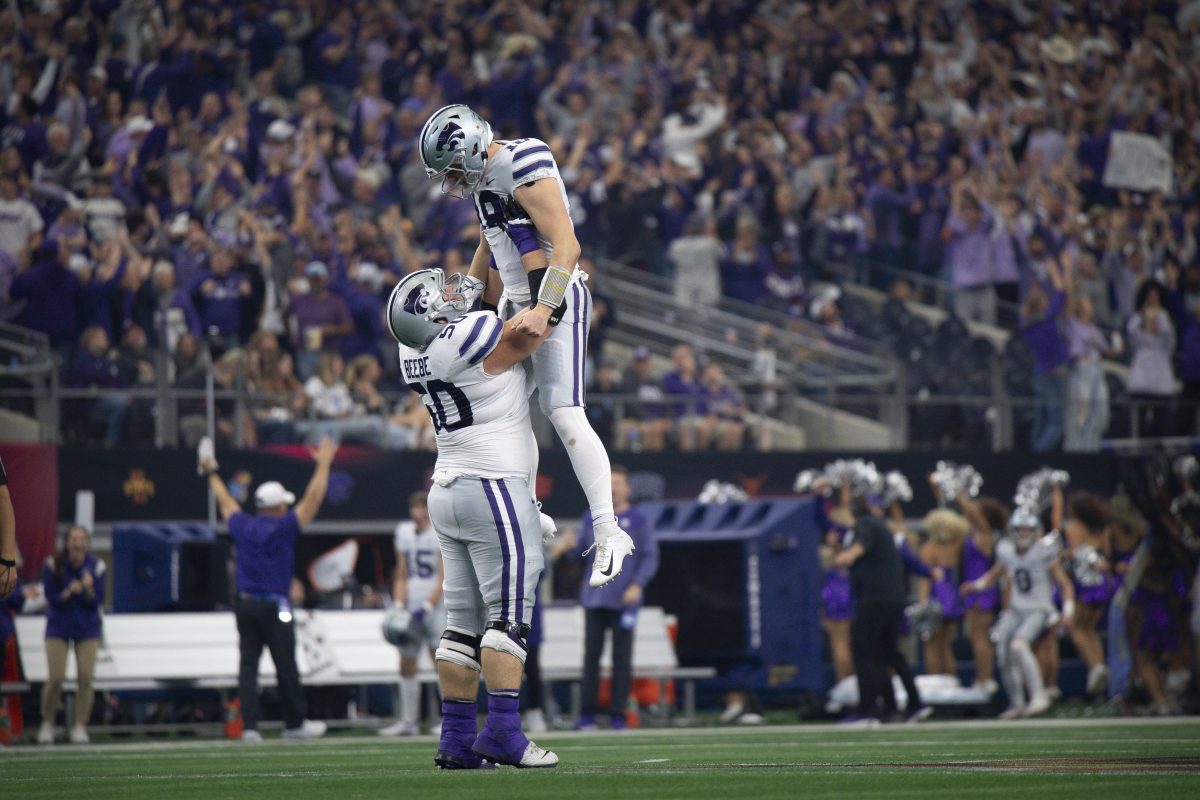 Here is everything you need to know ahead of the matchup between the Kansas State Wildcats and the Troy Trojans.
GAME INFO
Saturday, September 9; 12:00 p.m. CT; Bill Snyder Family Stadium; Manhattan, Kansas
TV: FS1
Radio: K-State Sports Network (Wyatt Thompson, Stan Webber)
Record: Kansas State (1-0); Troy (1-0)
Rankings: Kansas State No. 15 (AP); Troy N/A
Series History: Kansas State leads, 1-0
Last Meeting: Kansas State 41, Troy 5 (2003)
Line: Kansas State (-15)
Fun Fact: The last time these two teams played was in the 2003 season, one of three seasons in program history that the Wildcats have won the Big 12 Conference (2003, 2012, 2022), after beating the Oklahoma Sooners 35-7.
KEY PLAYERS
KANSAS STATE WILDCATS
WR RJ GARCIA
Kansas State was without their newest wideout on Saturday with Iowa transfer Keegan Johnson sidelined due to a minor injury. The Wildcats receiver room has been talked about all offseason as a potential roadblock to repeating as Big 12 champions, but sophomore wide receiver RJ Garcia stepped in and put an end to that notion. Garcia led the team with five catches for 119 yards and a score in Week 1 of the 2023 season, as well as a heads-up play near the goal line picking up a fumble from tight end Ben Sinnott, and almost finding the end zone for the second time. Garcia will have an interesting matchup against a stingy Troy defense in Week 2, but if the SEMO game taught me anything, it's that RJ Garcia is a problem.
LB DANIEL GREEN
Daniel Green is one of the longest-tenured members of this K-State team as he elected to return to the Cats for a sixth year of college football following the conclusion of the 2022 season. Green is one of the Wildcats' top tacklers on the defensive unit and enters Saturday just 31 stops away from becoming the 27th player in school history with 250 tackles in a career. Troy ran a ton of RPOs in Week 1 against Stephen F. Austin, and with Green's sideline-to-sideline speed, I expect him to be heavily involved in shooting gaps in the run game.
TROY TROJANS
RB KIMANI VIDAL
Here's a wild stat: Kimani Vidal totaled 309 yards on 27 touches against Stephen F. Austin in the Trojans Week 1 win. That's a guy to watch for numbers alone. Vidal is coming off an impressive 2022 season where he eclipsed the 1000-yard mark in the rushing game with 231 carries for 1,132 yards and 10 touchdowns last season at Troy. The Georgia native is the real deal, and while the Trojans will be facing a much better opponent in the Kansas State Wildcats on Saturday, Vidal could break some big runs if the opportunity presents itself.
CB O'SHAI FLETCHER
Cornerbacks who can tackle are a hot commodity at every level of competitive football. O'Shai Fletcher is that dude. Fletcher led the team with two tackles for loss last Saturday with some explosive stops in the screen game, holding Stephen F. Austin's offense in check. Kansas State has been one of the most successful teams in the country when running screen passes over the past few seasons, and while Fletcher may have to lineup across from some big-bodied receivers, his ability to bottle up the run game is going to be necessary to pull off an upset against K-State.
KEY STORYLINES
KANSAS STATE WILDCATS
What's next for Will Howard? Howard was incredible in the Wildcats' first game against SEMOfinishing with an insane stat line of 297 passing yards, two passing touchdowns, one rushing touchdown, and one receiving touchdown. While fans were more than excited to witness the debut game for true freshman Avery Johnson, Howard was pulled in the third quarter after taking control of the game with a large lead. While it's no guarantee that Howard will stay in for the full duration of the game against Troy, the Trojans should provide better competition than SEMO, which should reward fans with a full game of Will Howard.
TROY TROJANS
Can the Trojans pull off an upset to keep the streak alive? In case it hasn't been mentioned to this point, Troy has the second-longest winning streak of any team in the country. The Trojans have won an impressive 12 games in a row including a Sun Belt championship, and a bowl game against UTSA. Troy certainly has an uphill battle in this one as the Trojans head to Manhattan as 15-point underdogs, but in the wild world of college football, anything is possible.
PREDICTION: KANSAS STATE 38, TROY 14
Kansas State's run defense was incredible against SEMO as the Wildcats kept two-time All-American running back Geno Hess to negative rushing yards. While Kimani Vidal was spectacular against Stephen F. Austin in Week 1, handing the ball off out of an RPO should allow Kansas State's athletic linebackers, Daniel Green and Austin Moore, to shoot gaps and make plays in the backfield. I expect this game to be relatively close in the first quarter but with Will Howard under center for the Wildcats, I don't see Troy's physicality being enough to match the ability of the Wildcats receivers, especially if they can get Keegan Johnson back. Expect scores from Ben Sinnott and DJ Giddens, while the defense goes out and does what it does best, competes.