Big 12 News
Watch: Donald Trump Walks Through Crowd at Iowa State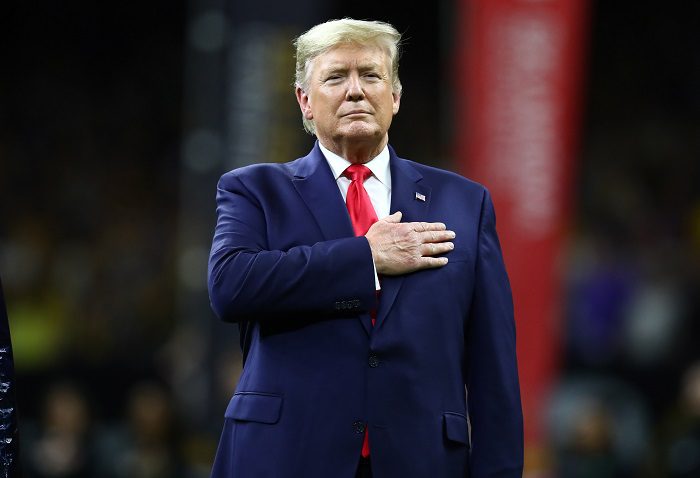 There were some special guests at the Cy-Hawk match up between Iowa State and Iowa on Saturday in Ames. With it being the year before a Presidential race, candidates are flooding the state to try and garner the vote of those from the state who case the first votes of the primary process.
As was announced earlier this week, Donald Trump, Ron DeSantis and others were planning to be in Ames for the Cy-Hawk game.
And on Saturday, we got our first look at the response Donald Trump got from at least some of the Iowa State faithful in Jack Trice Stadium.
Donald Trump also stopped by the Alpha Gamma Ro fraternity house at Iowa State.
Donald Trump is no stranger to college football fans. His most famous appearance at a college football game came at the 2020 National Championship Game, when he received a raucous applause before Clemson faced LSU. He also attended the Army-Navy game multiple times during his presidency.
Iowa State vs. Iowa is kicked off at 2:30 p.m. CST on Saturday. Iowa is currently a three-point underdog going into the game as both teams are off to 1-0 starts after convincing Week 1 victories.