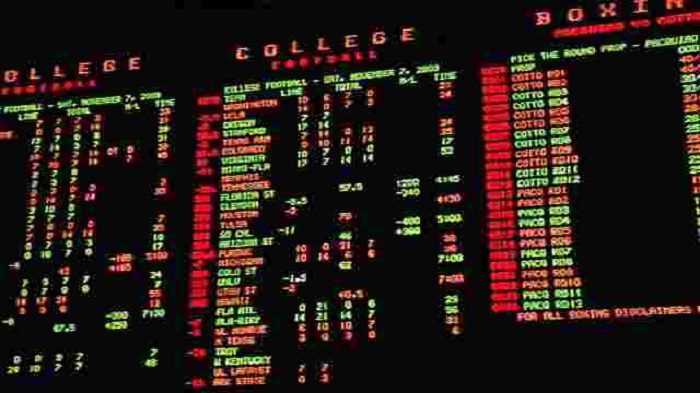 With Week 2 of the college football season officially in the books, we now take a look ahead at Week 3 which features some of the great games of the 2023 season. While most of the Big 12 Conference lines have been listed by Circa Sports, as we release this story early on in the week, lines for FBS vs. FCS games do not release until late in the week, and with that said, here is a look ahead at some of the Big 12 lines for Week 3 of the college football season.
BIG 12 WEEK 3 LINES
Iowa State -2 at Ohio
Kansas State -5 at Missouri
Oklahoma -23 at Tulsa
Cincinnati -17 vs. Miami Ohio
West Virginia +2 vs. Pittsburgh
BYU +8 vs. Arkansas
Texas -27 vs. Wyoming
TCU -5 at Houston
Kansas -24 at Nevada
The Big 12 is favored in seven out of nine non-conference games this week, with the two underdogs being BYU and West Virginia.
The Cougars head on the road to take on the Arkansas Razorbacks who st task for BYU yet, while the West Virginia Mountaineers take on Pitt in the Backyard Brawl.
The largest line of the weekend was awarded to the Texas Longhorns who are currently listed as a 27-point favorite over the Wyoming Cowboys, and while Texas is fresh off of a massive win on Saturday against the Alabama Crimson Tide, Wyoming did take down Texas Tech in overtime to kick off the season.
Outside of the Backyard Brawl, the smallest line of the weekend was given to the Iowa State Cyclones who are set to take on Ohio on the road. While the Cyclones lost the Cy-Hawk game with thousands of fans in attendance, freshman quarterback Rocco Becht showed some poise against the Hawkeyes and should give the Cyclones a solid chance to cover in Week 3.
While the Week 3 games should feature some tightly contested matchups, the real winners of the weekend are college football fans who continue to be rewarded with a full slate of games each and every weekend.