Big 12 Previews
Kansas State vs. Missouri: Preview, Prediction, and Game Odds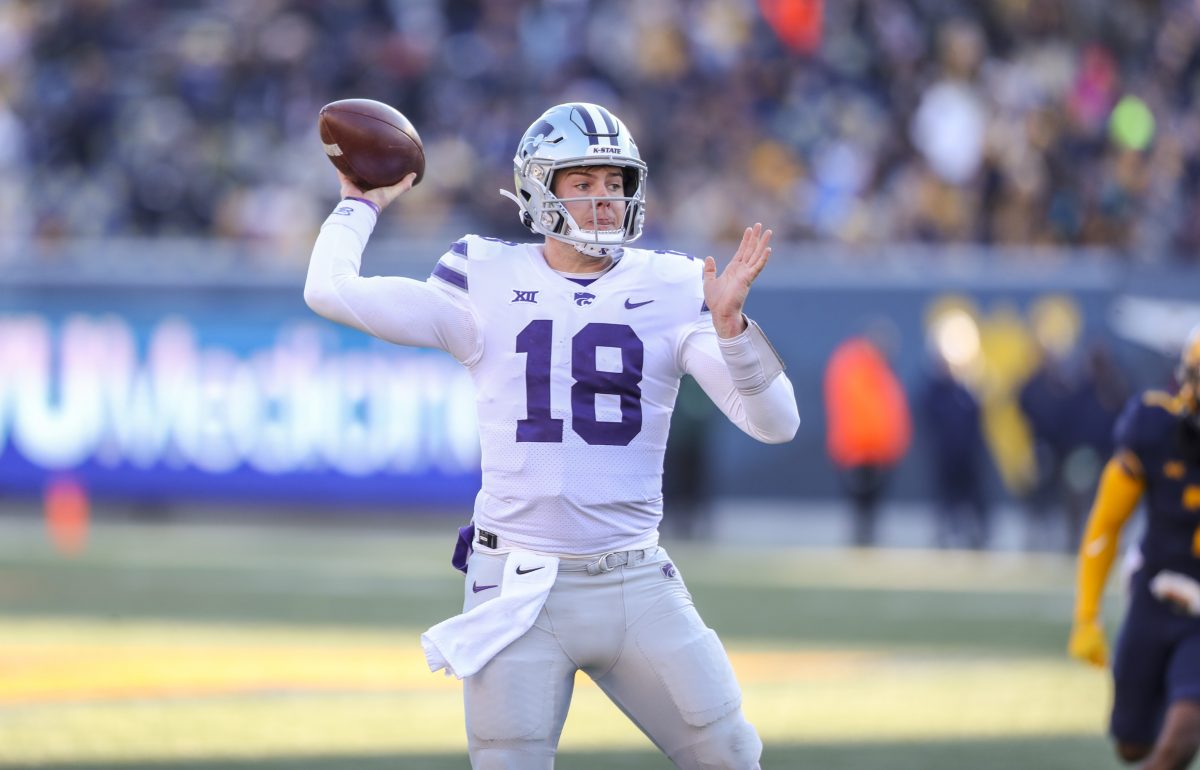 Here is everything you need to know ahead of the matchup between the Kansas State Wildcats and the Missouri Tigers.
GAME INFO
Saturday, September 16; 11 a.m. CT; Faurot Field; Columbia, Missouri
TV: SEC Network
Radio: K-State Sports Network (Wyatt Thompson, Stan Webber)
Record: Kansas State (2-0); Missouri (2-0)
Rankings: Kansas State No. 15 (AP); Missouri N/A
Series History: Missouri leads, 60-30-5
Last Meeting: Kansas State 40, Missouri 12 (2022)
Line: Kansas State (-3.5)
Fun Fact: While Missouri has a commanding lead over the Wildcats in the all-time series matchup, things took a turn in the 1993 season when the Wildcats turned over a new leaf going 15-5 against the Tigers since starting 15-55 in years prior.
KEY PLAYERS
KANSAS STATE WILDCATS
RB DJ GIDDENS
While the Wildcats have been known for having an impressive running attack in previous seasons with Deuce Vaughn in the backfield, things are a little bit different on the outside looking in. The duo of DJ Giddens and Treshaun Ward have been and will continue to be relied on in big situations to move the chains for the Wildcats when the passing attack struggles. Giddens has been arguably the top rusher for the Cats since Week 1, rushing 27 times for 180 yards this season, and while K-State faced a tough front seven against Troy in Week 2, Giddens will have to be more effective against Missouri.
CB JACOB PARISH
While K-State's cornerback unit was ultimately viewed as a question mark when heading into the 2023 season, the emergence of sophomore cornerbacks Jacob Parish and Will Lee has challenged that narrative. Parish is a player who continues to flash when watching the previous games back. After dealing with stellar receivers in back-to-back weeks with SEMO's Ryan Flournoy (984 yards, seven TD in 2022) and Troy's Chris Lewis who made some major plays with back-to-back one-handed snags on Saturday, Parish will face another tough task in Week 3 with Missouri's Luther Burden. Parish vs. Burden has the potential to be must-see TV on Saturday morning.
MISSOURI TIGERS
QB BRADY COOK
Brady Cook. This is the player to watch. It is absolutely no secret that Cook struggled in Manhattan back in 2022 during the Tigers' 40-12 loss to the Wildcats, but with a chance to redeem himself on the table at home on Saturday morning, the Missouri native will undoubtedly have this game circled on his calendar. Cook has had a solid start to his year with 376 passing yards and three scores, but with Missouri fresh off of a semi-lackluster performance against Middle Tennessee State in Week 2, Cook and the Tigers will have to turn things up a notch if they plan to knock off 15th-ranked Kansas State.
DE NYLES GADDY
Missouri's star pass rusher is without a doubt Darius Robinson, and while he should be a big factor against the Wildcats, one player to keep an eye on in Saturday's matchup is former Jackson State pass rusher Nyles Gaddy. Gaddy was a bright spot for the Tigers defense on Saturday recording two sacks against Middle Tennessee State in his limited snaps. He will have an uphill battle against the Kansas State offensive line which entered the season as the league's best unit, but with an injury to right tackle Christian Duffie, Gaddy could have an interesting matchup with junior Carver Willis if the Wildcats plan to keep All-American Cooper Beebe at guard.
KEY STORYLINES
KANSAS STATE WILDCATS
Can the offensive line get things squared away? Kansas State's offensive line made a lot of noise in the offseason as the best unit in the Big 12, and while Conor Riley's group has been shuffling to find a replacement for the injured Christian Duffie, things have been less than ideal. Junior tackle Carver Willis has plugged in at right tackle in Weeks 1 and 2 before being replaced by All-American guard Cooper Beebe at tackle. Beebe's spot has been filled by Taylor Portier who Chris Klieman has raved about this offseason, but with multiple moving parts in the group, how will the Wildcats respond to Missouri's front seven?
MISSOURI TIGERS
Missouri head coach Eli Drinkwitz is not exactly sitting in the most comfortable seat at the moment. The Tigers head coach has gotten some mixed reviews from Missouri's fanbase over the past few seasons and while that may not mean much in the eyes of the university, if the Tigers finish with another disappointing season in 2023, Missouri could be on the lookout for a new head coach. Comparison is the thief of joy in life, and while SEC folks may claim that seeing Kansas and Kansas State succeed with perfect fits for each program at head coach doesn't matter to them, Drink may be the odd man out among the former rivals as the program has felt out-of-wack since the move ton SEC 11 years ago.
PREDICTION: KANSAS STATE 38, MISSOURI 24
Vegas currently has the spread for Saturday's game listed at five points, and Missouri is going to need to bring every bit of their A game in order to take down the Wildcats in Columbia. While it is possible that the Tigers could shock fans everywhere and escape with a 3-0 record in the non-conference schedule, the combination of Eli Drinkwitz and Brady Cook has yet to prove that they can step up in massive games. This could be a trap game for K-State following back-to-back 40-point outings, but the Tigers still have too many questions that remain unanswered to take down Klieman's bunch. Will Howard steps up on Saturday and delivers a big time performance against the Tigers, paired with a dominant performance from K-State's secondary. Luther Burden will get his, but it won't be enough to pull off the upset at home.