Baylor Bears
Overreaction Monday: Texas is Back, Colorado Going Bowling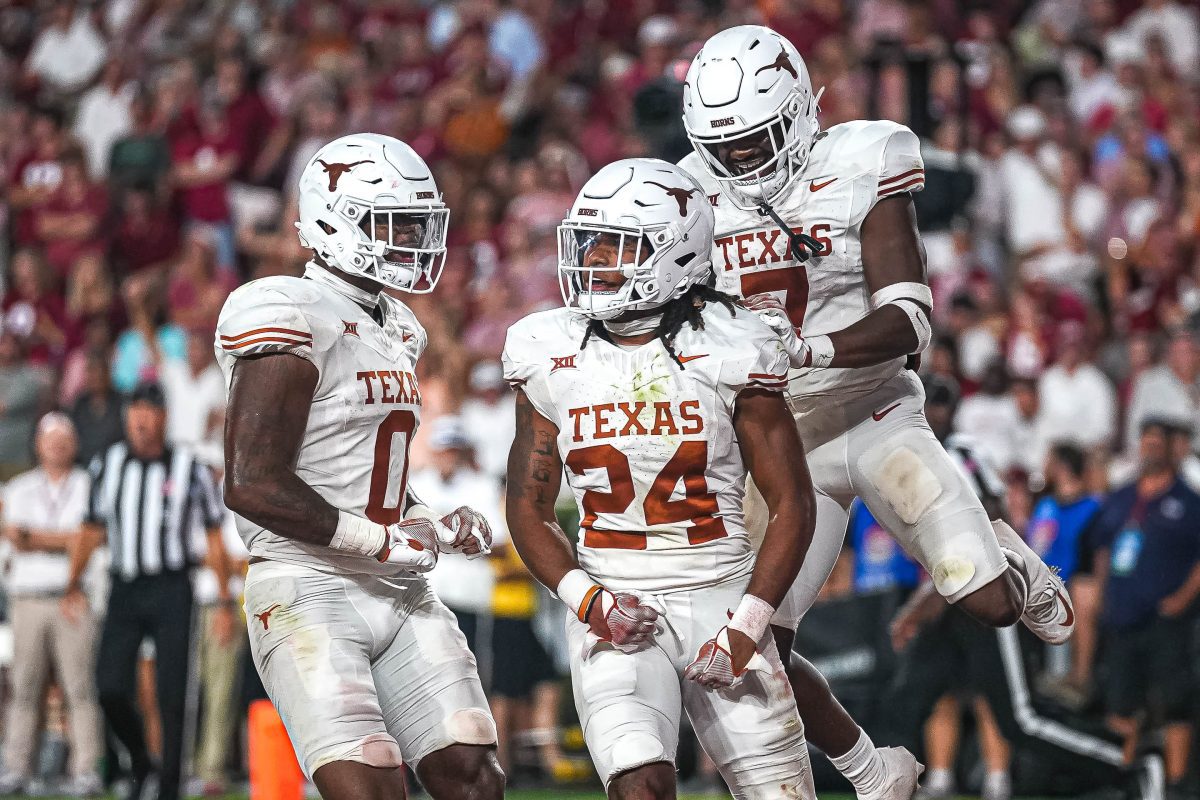 The 2023 football season is in full swing, which means that Overreaction Monday is back. The Big 12 was at the center of the action in Week 2, as the conference played several marquee games on the weekend.
Of course, Texas locked up its biggest win in recent memory over Alabama, while Texas Tech took Oregon to the wire and the rest of the conference held up well.
Let's take a look at a couple of definitive statements and determine whether it's an overreaction.
Texas is Back
Not an Overreaction
It's been a narrative for a decade now, and a term that has been used to poke fun at the Longhorns for several seasons now, but it's no longer a joke in 2023: Texas is back, folks. Not only did Steve Sarkisian walk into Tuscaloosa and hand Nick Saban just his third home loss in the last 10 seasons, but he handed Alabama its worst loss at home since 2004. Texas' 34-24 victory was highlighted by a standout defensive performance, in which they dominated the Tide at the line of scrimmage, limiting them to just 3.1 yards per carry and producing five sacks and nine tackles for loss. The Longhorns also picked off Jalen Milroe twice, and Quinn Ewers took care of the football while tossing three touchdowns. This isn't preseason hype anymore, and it appears that Texas is the real deal.
Texas Tech, Baylor are Cooked After 0-2 Starts
Overreaction
Disclaimer: It's never good to start a season 2-0, especially when you've been touted as a dark horse conference title contender. However, after starting the season 0-2, it's still too early to count Texas Tech and Baylor out of the Big 12 race. First of all, conference play hasn't started, and none of the losses are detrimental to that race just yet. Secondly, both the Red Raiders and Bears looked like better versions of themselves against Top 15 opponents this week, and each lost by just one score. Self-inflicted damage, namely untimely interceptions, cost both teams in Week 2, and cleaning up those types of mistakes will go a long way. If they can get right before starting Big 12 play in Week 4, both of these teams are capable of turning things around.
Colorado is Going Bowling
Not an Overreaction
While Colorado isn't technically in the Big 12 just yet, it would be a missed opportunity to not talk about what's happening in Boulder right now. Deion Sanders is now 2-0 as an FBS head coach, and his Colorado Buffaloes are the toast of college football through two weeks of action. College Gameday will head to Boulder for the first since the '90s this weekend, and Coach Prime will certainly continue to be a fixture in headlines throughout the season. However, the question remains: Can Colorado go bowling in '23? My question is, "Why couldn't they?" The Buffs have several winnable games left on the schedule and should be favored against Colorado State, Arizona State, Stanford, and Arizona. Win those games, and you're going bowling. Plus, stealing wins against Oregon, USC, UCLA, Oregon State, Washington State, or Utah are all possibilities with how the offense is scoring points.
Oklahoma State Can Contend Playing Three Quarterbacks
Overreaction
27-13. 27-15. Those are the final scores in each of Oklahoma State's first two games of the 2023 season. The good news is, they were on the left side of the final score. The bad news is, it was against Central Arkansas and Arizona State. In both contests, the Pokes gave three quarterbacks relatively even amounts of action on the field, as transfer Alan Bowman has failed to live up to preseason expectations as the runway starter. We saw enough from Garret Rangel and Gunnar Gundy last season to know that the Oklahoma State offenses of old aren't coming back around unless one of those guys improves dramatically as a passer. While the old adage that, "if you have two quarterbacks, you don't have one," isn't typically something that I give credence to, having three quarterbacks might actually be a problem, especially when none of the options stand out. If Oklahoma State is going to keep winning games when Big 12 play begins, they'll need a guy to separate from the pack.
I Was Wrong About Cincinnati
Not an Overreaction
Look, it happens. In this business, you have to put yourself out there and sometimes you just get it wrong. Before the season started, I said that Cincinnati's best-case record in 2023 is 7-5, while their worst-case looked something like 2-10. However, through two weeks of action, it appears that the Bearcats will exceed my expectations. I stated in my best-case scenario that two things could carry Cincy to a good season in 2023: elite defensive line play and a do-it-all quarterback. Well, against Eastern Kentucky and a good Pitt team, both of those things have been on display. Through two games, Emory Jones has nine total touchdowns and just one interception, and the defense has eight sacks (ninth nationally) and is allowing just 104 rushing yards per game. I'm not ready to crown Scott Satterfield and the Bearcats as a contender just yet, but this certainly doesn't look like a team that is going to miss out on a bowl game either.