Big 12 News
UCF QB John Rhys Plumlee Out for 'A Few Weeks' With Leg Injury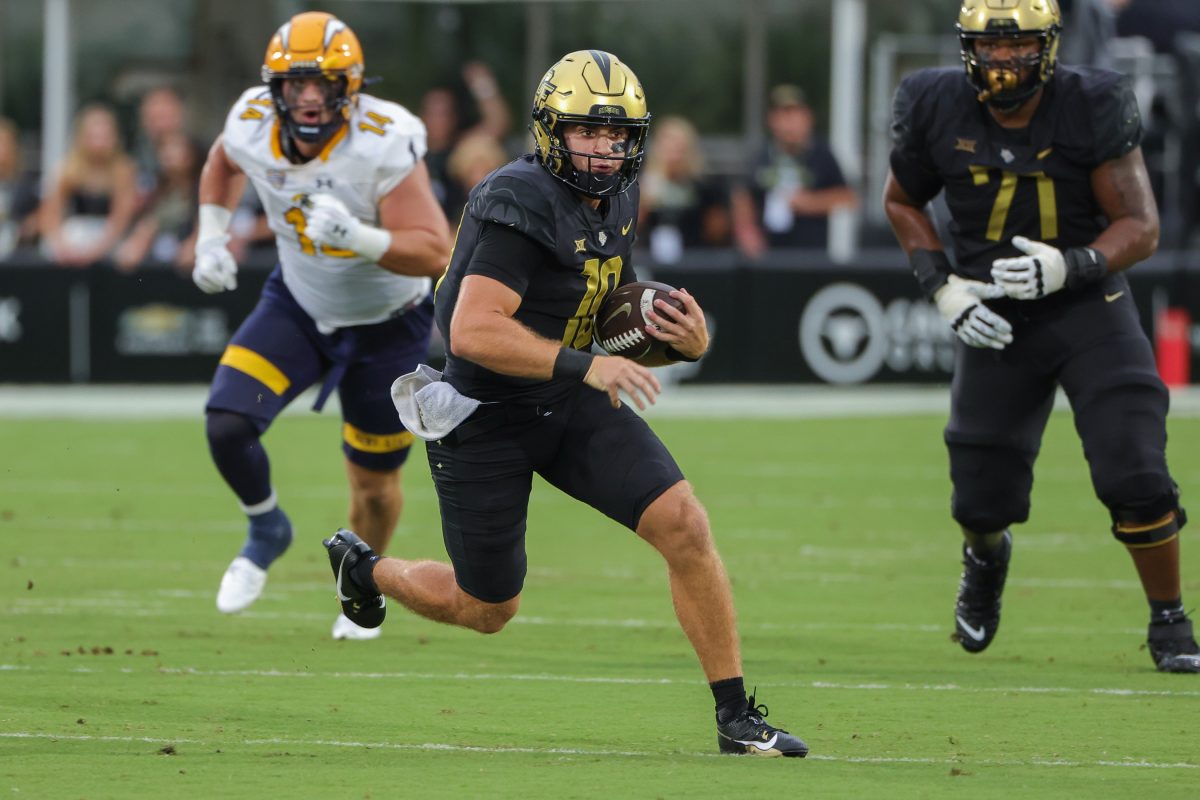 UCF Head Coach Gus Malzahn announced on Monday that quarterback John Rhys Plumlee will miss " a few weeks" with a leg injury, but did say that he will return as the injury won't require surgery.
"He had an injury late in that game and took a pretty good hit," said Malzahn. "He's going to be out this week and he'll be out for a few weeks. The good thing is he doesn't need surgery. He will be back."
Plumlee also made an announcement via X (formerly known as Twitter) concerning his status after sustaining the injury late in last week's 18-16 win over Boise State.
"God has a plan," Plumlee said. "My God is a healer! I will be back!! I am blessed!"
In Plumlee's stead, the Knights will turn to Timmy McClain, a transfer quarterback from UCF's arch-rival, USF. After appearing in 11 games for the Bulls as a true freshman, including nine starts, McClain entered the transfer portal last August when Baylor transfer Gerry Bohanon supplanted him as the starter.
"Timmy's a guy that we think very highly of," Malzahn said. "He's had a really good fall camp. In practice, on Tuesdays and Wednesdays, he's gotten nearly equal reps to John Rhys. We've got a lot of confidence in him, a guy that started football games as a true freshman."
McClain threw for 1,888 yards while completing 55.3% of his passes at South Florida, throwing five touchdowns and seven interceptions. He also added 238 yards and four scores on the ground, posting a 2-7 record as a starter.
After sitting out the 2022 season due to transfer rules, McClain will make his first start for the Knights against Villanova on Saturday before UCF heads to Manhattan for its first-ever Big 12 game against Kansas State on September 23.