Baylor Bears
Big 12 Games Dominate Week 2 College Football Viewership in a Good Sign for the Future of the Conference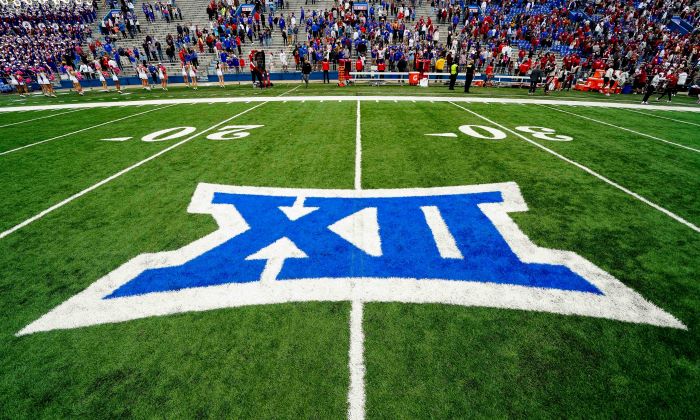 The Big 12 Conference had an enormous Week 2 with six of the top 16 most-watched college football games.
The numbers were released on Tuesday by Sports Media Watch, and it's impressive for the Big 12. The most-watched college football game of Week 2 was Texas vs. Alabama with a total of 8.76 million viewers on ESPN and ESPN2.
But even if you want to call that a future SEC game, the party didn't end there for the Big 12. Iowa State vs. Iowa had 3.38 million viewers, good for the fourth-most watched game of the weekend. Also, Texas Tech vs. Oregon, Kansas vs. Illinois (Friday night), Baylor vs. Utah, and Oklahoma State vs. Arizona State all came in in the Top 16 of most-watched college football games in Week 2.
By the way, in a matchup that includes a future Big 12 team, Colorado's game against Nebraska was No. 2 on the Week 2 list.
First off, what this tells us is that so much of these viewership numbers are based on what linear TV channel a game ends up on. Most of these games were on ESPN and FOX. Games on the "main" channels for both networks will do better than FS1 or ESPN2. And if the Big 12 gets top billing from TV networks, viewers will watch and be entertained.
Need proof?
Cy-Hawk did more than double the number of a ranked matchup between Ole Miss and Tulane. How did a defensive slugfest between two rivals in an underpopulated state have more than double the viewers of a mighty ranked SEC team and a team that won the Cotton Bowl last year?!
It helps that Iowa State vs. Iowa was on FOX, while the Ole Miss-Tulane game was on ESPN2.
But this is also like the chicken or the egg debate. Do people really clamor for anything SEC? Or, is it just that the SEC is most likely to get the best TV slots from ESPN because the network is paying a fortune for the TV rights? You can't deny the popularity of Georgia, Alabama, Tennessee, and Florida, but the rest?
Texas Tech vs. Oregon, with more competition in its time slot (7pm CST), had 10% more viewers than Auburn vs. Cal with no competition in its late-night time slot (9:30pm CST).
These are the kind of weeks that should have Brett Yormark doing cartwheels. And I'm not suggesting the Big 12 will compete head-to-head with the SEC, but there's no doubt from an entertainment perspective, the Big 12 will provide plenty of it and do better than expected in a post-Texas and Oklahoma world.
If the TV networks provide the proper support, this league is destined for plenty of future success. Week 2 was just a sign of things to come.