Baylor Bears
Baylor vs. LIU: Preview, Prediction, and Game Odds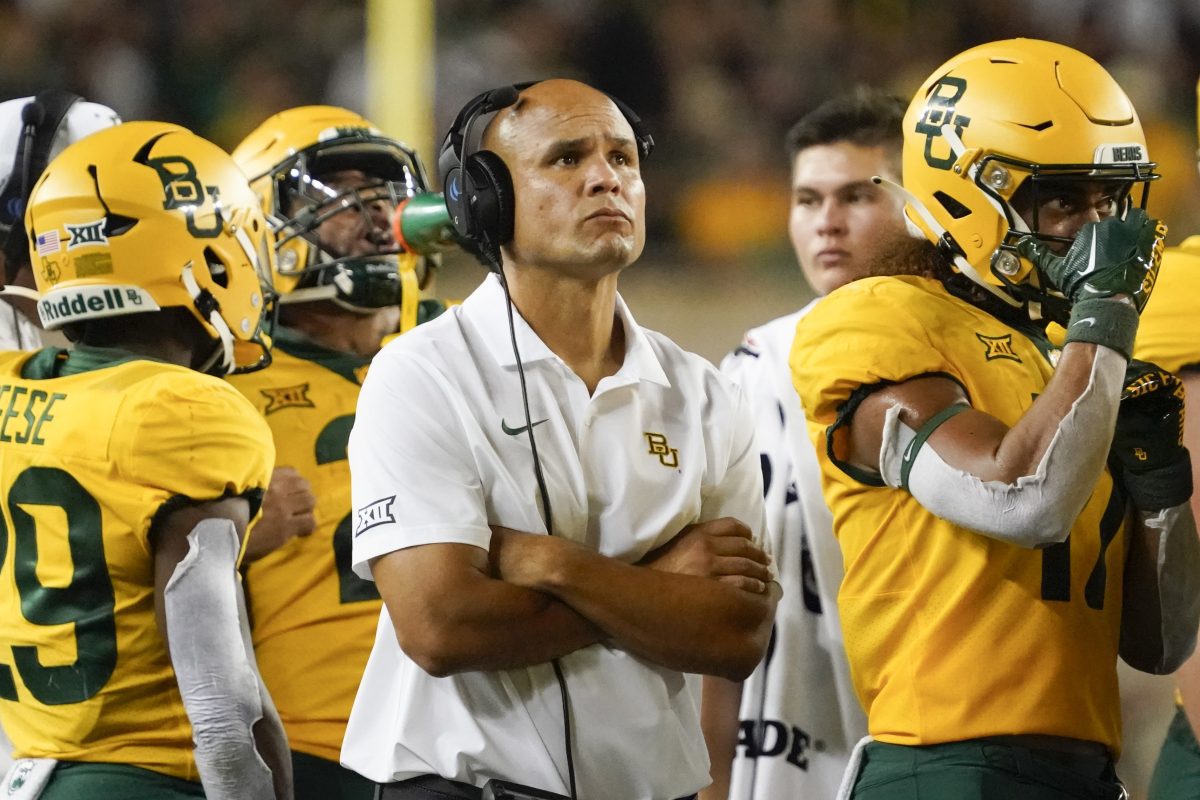 Here is everything you need to know ahead of the matchup between the Baylor Bears and the Long Island Sharks.
GAME INFO
Saturday, September 16; 11:00 a.m. CT; McLane Stadium; Waco, TX
TV: ESPN+
Radio: Baylor Sports Network (John Morris, J.J. Joe, Ricky Thompson)
Records: Baylor (0-2); LIU (0-2)
Rankings: N/A
Series History: First Ever Meeting
Last Meeting: N/A
Line: N/A
Fun Fact: Baylor will be just the seventh FBS program that LIU has faced in program history, all of which have been since the 2021 season.
KEY PLAYERS
BAYLOR BEARS
QB Sawyer Robertson
Blake Shapen suffered an MCL injury in Baylor's season opener that would reportedly keep him out for 2-3 weeks. That means Sawyer Robertson is set to start his second consecutive game for the Bears, and after last week's outing, he needs a confidence-building performance. Against a tough Utah defense in Week 2, Robertson went 18-40 for 331 yards and three interceptions, in a 20-13 loss. Taking care of the football will be key for Robertson's development going forward, and this game against LIU is just the way to get things cleaned up.
LB Matt Jones
Baylor played much better defensively in Week 2 against Utah, and senior linebacker Matt Jones led the way with nine tackles. His leadership and position at the center of this defense is going to be very important for the Bears going forward. Starting 0-2 is rough, but if things are going to turn around, it's going to take a great effort from the defense, giving the offense time to get going. That effort starts with Jones taking the reins and leading on.
LIU SHARKS
QB Luca Stanzani
Through two games, LIU quarterback Luca Stanzani has completed 25-41 attempts for 204 yards and just one score, with three interceptions. In addition, he is also the Sharks' leading rusher with 14 carries for 68 yards. So, in short, the Sharks' offense has not been efficient or explosive in its two losses to Ohio and Bryant. Stanzani is the player to watch here, but the offense will have a tough time getting going against the Bears.
DE Eric O'Neill
Sharks' defensive end Eric O'Neill has been the standard-setter for the LIU defense, and has been pretty good through two games. With 16 tackles, 3.5 tackles for loss, one sack, one interception, and one quarterback hurry, O'Neill has been disruptive. However, playing up to the Power Five level, even against a struggling Baylor offensive line, will be his biggest test of the year.
KEY STORYLINES
BAYLOR BEARS
Can Baylor play a clean game and win as they should? There's not a line in this game, but when one comes out on Saturday, the Bears will likely be somewhere around a five-score favorite. There's no reason why Baylor can't come out and dominate this game for four quarters, and if they can, it could help them get things back on track in 2023.
LIU SHARKS
An upset here is extremely unlikely, but can LIU push the Bears and make this game more competitive than it should be? The offense has been bad, averaging 10.0 ppg, but the defense has been serviceable, holding Ohio and Bryant under 30 points. Anything can happen, but let's not stretch the imagination too far in this one.
PREDICTION: BAYLOR 44, LIU 3
Baylor should win this game going away and I think they will do just that. Sawyer Robertson will need to learn how to take care of the football before Big 12 play begins, especially with Blake Shapen's injury history. With that being said, I expect Jeff Grimes to run the ball and help set up some easier situations for Robertson to push the ball downfield.