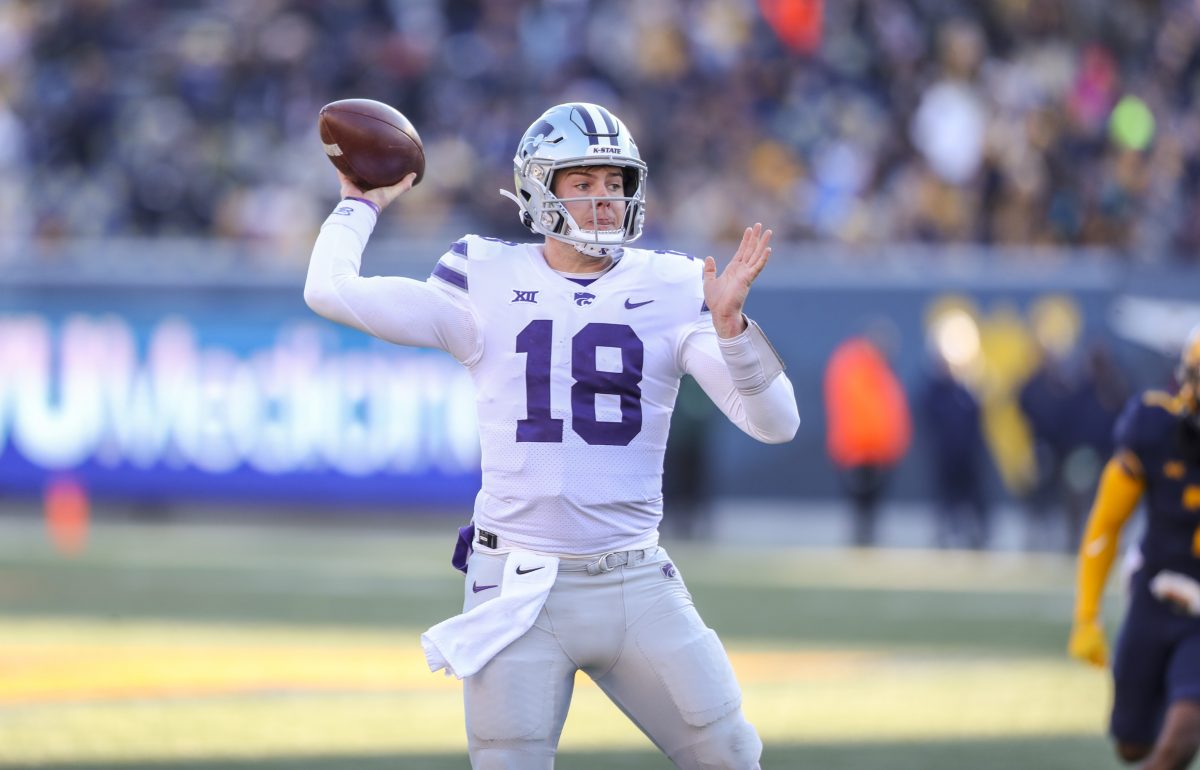 This Saturday in Columbia is part two of the non-conference series between the Kansas State Wildcats and the Missouri Tigers. K-State took care of Missouri by a score of 40-12 last year in Manhattan, and the Tigers look to return the favor this season. K-State is coming off a 42-13 win against Troy last weekend, while Missouri struggled to beat Middle Tennessee 23-19. What is going to happen this week? Many Missouri fans think the Tigers will lose, and lose handily, to the Wildcats. I am not so sure about that. I think the game will be close throughout. Missouri will be motivated in this game, and they will have the home crowd to help amp them up even more. Who will earn the victory? Here are five things I am thinking about as the game approaches…
Will Howard
Howard was not sharp against Troy. His stat line by the end of the game was pretty good, finishing 21 of 32 passing for three touchdowns and an interception and adding two rushing touchdowns, but he threw some bad passes throughout the game and had a really bad interception. He will have to be much better against a much better defense on Saturday if the Wildcats are to win.
Can the K-State defense contain Missouri receiver Luther Burden?
Burden had 96 receiving yards and a touchdown in week one against South Dakota and followed that up with 117 yards receiving against Middle Tennessee State. It will be a test for K-State cornerbacks Will Lee and Jacob Parrish. Limiting Burden's touches will be a key to victory for K-State.
Will Eli Drinkwitz know Collin Klein's name by the end of the game?
Missouri head coach Eli Drinkwitz made some waves on social media this week when he seemed to forget K-State offensive coordinator Collin Klein's name during his weekly press conference, looking down at his notes and calling him "C.K." It was an awkward moment that got some K-State fans riled up. I thought it was blown out of proportion, but if the Wildcats needed extra motivation, this might have done it.
How many K-State fans will be in attendance?
Missouri announced the game as a sellout early in the week. I know a LOT of K-State fans that are going to the game. Will the stadium be 33% purple? It might very well be, which could limit Missouri's home-field advantage and impact the game.
Will K-State cover the spread?
The last I saw, the spread was K-State minus five points. I think that is about right. I believe the game will be closer than many people think. I have the final score Kansas State 31, Missouri 28.