Big 12 News
Arterio Morris Suspended by Kansas Basketball After Rape Allegation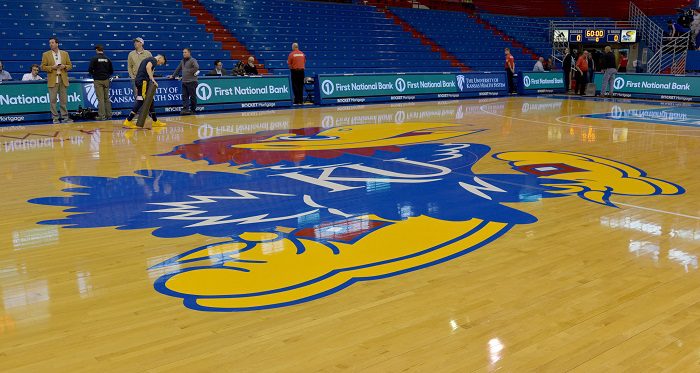 Arterio Morris has been suspended from the Kansas basketball program following a rape accusation that was reported to the University of Kansas Police Department.
Morris' suspension came one day after he pleaded no contest to misdemeanor assault on Thursday in Denton County, Texas, in a case that followed an alleged altercation with an ex-girlfriend in June 2022. Instead of going to trial next month, he paid a $362 fine.
The Kansas City Star reported on Friday night that Morris is not named in the incident report, but a KU Athletics official told the outlet that he "has been suspended from the program and we have no further comment." A second source confirmed an allegation had been made against Morris.
The logs reviewed by The Star and from the KU police department report a rape at McCarthy Hall, where the Kansas basketball players reside. Also of note, KU men's basketball players Johnny Furphy and Elmarko Jackson are listed on the incident report as witnesses.
The victim is an 18-year-old Missouri woman, who is listed at 5-foot-3, 107 pounds. The alleged incident occurred between 4:30 and 5:30 a.m. on August 26 and was reported at around 9:50 p.m. on August 27th, per the report.
The case remains open and Morris has not been arrested. There also is not a warrant for his arrest at this time.
Morris transferred to Kansas after one season at the University of Texas where he averaged 4.7 points and 1.4 rebounds in 12 minutes per game. Coming out of high school in the Class of 2022, Morris was a five-star prospect and ranked as the No. 2 point guard in the nation, according to 247Sports.