Trending Now
Deion Sanders Gifts Sunglasses to Team in Response to Colorado State HC Criticism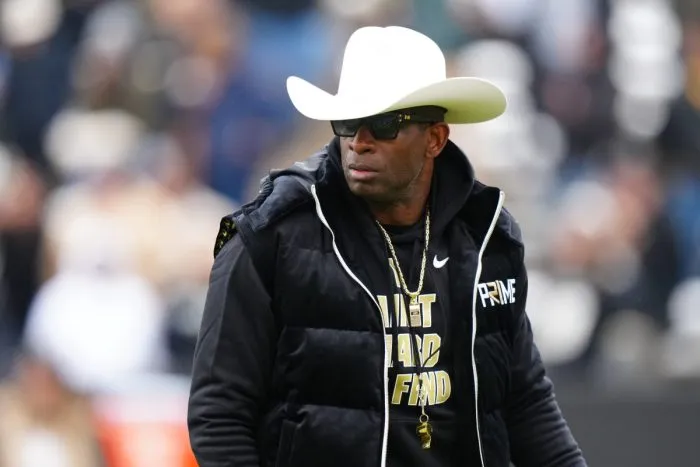 It's no secret that Colorado head coach Deion Sanders is one of the most competitive coaches in college football, and while the Buffaloes have started off hot this season, more and more coaches have found ways to add fuel to Sanders' fire.
Colorado State head coach Jay Norvell called out Sanders in a recent interview criticizing the Buffaloes head coach for not removing his hat and sunglasses when speaking to adults.
Sanders responded by gifting his entire team a pair of Coach Prime sunglasses ahead of Saturday's matchup between Colorado and Colorado State.
The Buffaloes are fresh off a win against Matt Rhule and the Nebraska Cornhuskers where Sanders labeled the motto for the week as taking the game personally. Rhule was trending as the second straight coach to doubt the Buffs which Colorado quarterback Shueder Sanders addressed in the post-game mentioning his disdain for Rhule's program.
While disrespecting the Buffs heavily backfired for Matt Rhule in Week 2, Colorado State coach Jay Norvell elected to give it a shot by saying, "When I talk to grown-ups, I take my hat and glasses off. That's what my mother taught me."
The Buffaloes are currently listed as 24-point favorites over the Rams and while many fans believe the game should be out-of-reach with Prime's Buffaloes climbing to their third-straught win, with Jay Norvell adding some extra fire to the flames at Colorado, this game could wind up one being one of the biggest blowouts of the weekend.